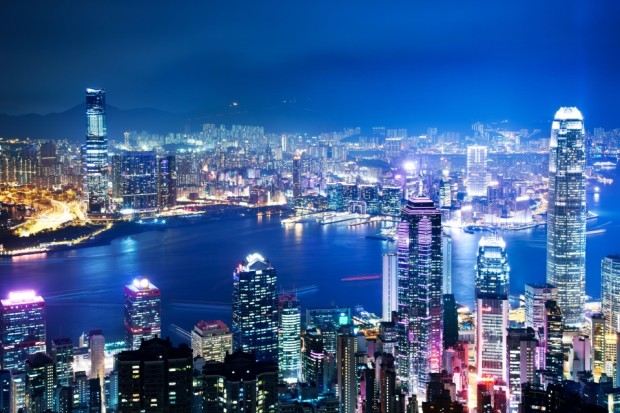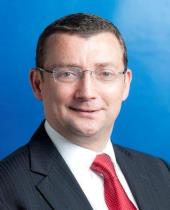 Hong Kong has long been known as the gateway to China, but it is true that the city is a "superconnector" to the Mainland as its government insists? I put this question to the Head of KPMG in Hong Kong Andrew Weir (left) who had a thing or two to say on the topic. And he is a man who should know. As well as being KPMG's Global Head of Real Estate, he also chairs the British Chamber of Commerce in Hong Kong.
JH: Do you still see Hong Kong as a gateway to China?
AW: Absolutely. In both directions – for international companies going into China and Chinese companies going global.
Many companies still find it too difficult to go straight into China and Hong Kong is the logical stepping off point, as a source of partners who know the country well. Many companies set up an office here and then branches in China. That way they benefit from the protection of the Hong Kong legal framework and the intellectual property regime. Companies registered here enjoy special status to do business in China including in the increasing number of Free Trade Zones. The city also offers strong business networks like the British Chamber, whereas those on the Mainland are less open.
Almost all large Chinese companies have sizeable presences here. China has set out an ambitious vision for going global including through its One Belt One Road initiative and the Asian Infrastructure Investment Bank. The city will play a strong role in both, not least because so much Chinese investment still flows through Hong Kong.
JH: Can Hong Kong maintain its position as Asia's – or even as China's - financial centre?
AW: Hong Kong is the leading financial centre in Asia. As a Special Administrative Region of China, the city has a privileged position in relation to the Mainland and supports the country's economic interaction with the rest of the world. It is protected by rule of law and a free market, yet part of China, so benefits from the HK-Shanghai stock connect and is the biggest offshore RMB hub.
Hong Kong does need to continue to innovate – as it always has – to stay strong beyond the next 20 years. It needs to maintain its position on asset management, where its main rival is Singapore. It also needs to develop a deep and meaningful bond market. Its connection to the Shanghai stock market - and the upcoming scheme to connect it to Shenzhen's - offer huge potential for the future and the city is poised to take full advantage.
JH: What other opportunities to Hong Kong offer to companies thinking about Asia and China?
AW: Thousands of international companies use Hong Kong as their regional headquarters. Retailers wanting to access China base themselves here to pick up partners with a long history of working in the Mainland. The construction sector is particularly well-represented too to take advantage of Asian opportunities and because Hong Kong is a global logistics hub. Professionals here offer world-leading transport expertise and the port and airport are amongst the busiest and most efficient on the planet.
At KPMG, we also see huge opportunities in Asia for healthcare and education, as the emerging economies start to invest heavily in that vital infrastructure. Companies with relevant experience in this region will be well-positioned to benefit and Hong Kong continues to roll out projects in these areas.