As we look back on another successful Exporting is GREAT week, UKTI can be proud of what we have done to help small businesses see a world of opportunity.  Last week, there were over 90 events, across the country, where we engaged with thousands of businesses.
We started the week celebrating over 20,000 applications to export opportunities, via exportingisgreat.gov.uk– a testament to the appetite of UK companies to grasp the opportunities overseas.
The Exporting is GREAT Hub continued to spread export fever up and down the country: making appearances in London, Bedfordshire, Coventry and the Port of Dover. Over 3,000 SMEs have now used the truck since the roadshow began.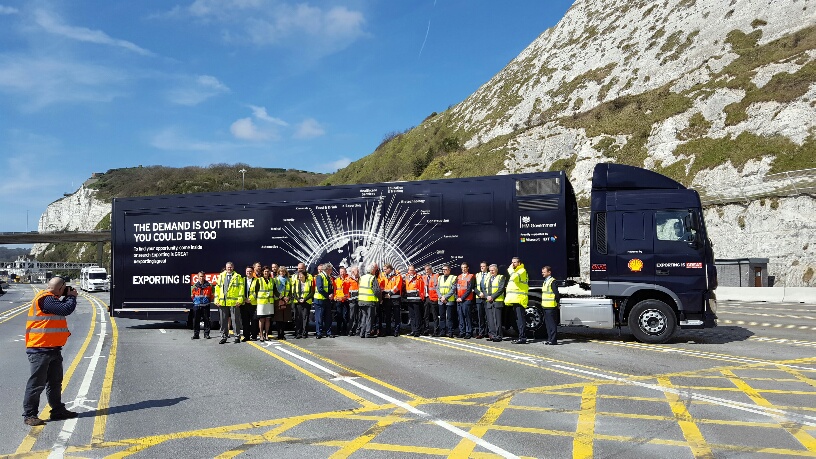 As you can imagine, it was also a busy week for myself.
In my old stomping ground of the West Midlands, I was delighted to share a stage with Will Butler-Adams, CEO of Brompton Bikes, and the founder of SuperJam, Fraser Doherty, at the Global Opportunities Summit. These two businesses are indicative of the British entrepreneurial spirit – innovative, daring and of a quality that is desired the world over.
Throughout the week, I have been meeting small and medium-sized businesses from Yorkshire, Cheshire and London - companies like Wold Top Brewery, who have a special beer for next weekend's Tour de Yorkshire. It's called "Hello Velo".
And last but not least, I was fortunate enough to spend some time with our campaign partners at an event in London, where UTKI was able to thank them again for all their support so far.
It was also a week where success was rewarded. The Business Secretary, Sajid Javid, announced the winners of the Queen's Award for Enterprise, of which 150 companies were recognised for their success in international trade. Of these 150, I am delighted that almost 90% have received Government support.
These success stories are inspiring and UKTI is leading a whole of Government export drive to ensure there are many more in the pipeline. We want 100,000 businesses to start exporting by 2020, and we have a target for exports of £1 trillion to meet.
Why do we want to do this? We know that once companies start exporting, they can grow by a third in just two years. So, if we can reach these targets, we can make a real contribution toward the UK's economy, creating jobs and growth.
We have developed the Exporting is GREAT campaign to make this happen, trawling through piles of data to work out how we can reach more companies.
We now have a formidable coalition of partners to meet the exporters' every need. There are banks, accountants, business chambers, currency converters, logistics firms, and IT companies. And we are working with UK Export Finance, which aims to ensure that no viable export fails due to lack of finance and insurance.
We have also worked behind the scenes, smoothing the customer journey so that it can begin with a simple search for Exporting is GREAT. And we have got our international network to focus on adding export opportunities to the Exporting is GREAT website. Right now, one export opportunity is going up every 37 minutes, whether it's to sell deckchairs to the Spanish or to bid for oil and gas projects in Kazakhstan.
We want to create a national movement. We want people to feel passionately that this is something they can do – and to be honest, given the growth in online retailing, exporting has never been easier. We want people to feel at any level that this is an area where they can have that bright spark idea and open up a whole new revenue stream for their firm.
Every businessperson knows the mantra that you shouldn't let the urgent get in the way of the important. So over the next few weeks, I hope you can grab a second of downtime to stop and think about how exporting could change your business - for good.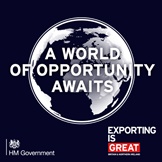 You can find global export opportunities on the Exporting is GREAT website. Visit the site for export leads, practical support and inspiration for UK companies who want to grow their business through export