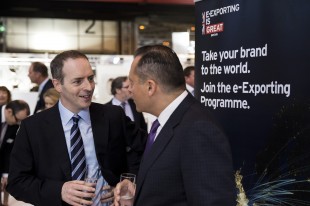 UK companies now have access to a global network of experts who can help them take their brand to the world through UKTI's e-Exporting Programme, announced on Monday by Lord Livingston, Minister of State for Trade and Investment at Autumn Fair, Birmingham.
The launch of UKTI's e-Exporting Programme received widespread press coverage from the likes of ITV, Daily Express  and Drapers all endorsing government's commitment to help thousands of UK companies accelerate their global growth through e-exporting.
For UK brands, seeking new customers in the world's fastest growing markets can be a daunting prospect. However, UKTI's e-Exporting Programme will now help thousands of small and medium sized companies grow their business by selling their products through online channels such as e-marketplaces.
Help will now be available to UK businesses to understand the scale of opportunity that exists for those that sell through e-marketplaces such as Amazon in the US, Tmall in China, Rakuten in Japan, Mercado Libre in Latin America and Tejuri in the Middle East. UK companies will also receive support in preparing themselves to meet the challenges of selling to a new consumer audience, such as marketing and brand awareness, protecting your IP, understand logistics such as shipping of goods and more.
Why is e-exporting important?
E-exporting will help UK companies' future proof their international growth. The race to capture the hearts and minds of the world's digitally-savvy consumers is on. As markets become saturated with new products this window of opportunity will close. Consumers are now influenced through social media and through the endorsement of trusted networks online. Making sure that your product is visible in an increasingly digital world is the key to long term brand recognition.
Why e-marketplaces?
In the race to establish brand loyalty and capture market share, e-marketplaces are a trusted shop window for brands. These goliath shopping channels are open for business and UK brands can harness these highly efficient channels to take their products to new markets fast. UKTI have already established relationships with leading global e-marketplaces to elevate even more UK brands.
To see a snapshot of the launch, take a look at UKTI's Storify board. You can also find out more about the programme at gov.uk/e-exporting as well as keep up to date with e-commerce news and opportunities by following us @UKTIRetail.
Thank you to everyone who has supported the launch and endorsed the programme, including Dan Wagner, Tangle Teezer, Debenhams, CloudBuy, Grace Gordon, the British Retail Consortium, IORMA and many more.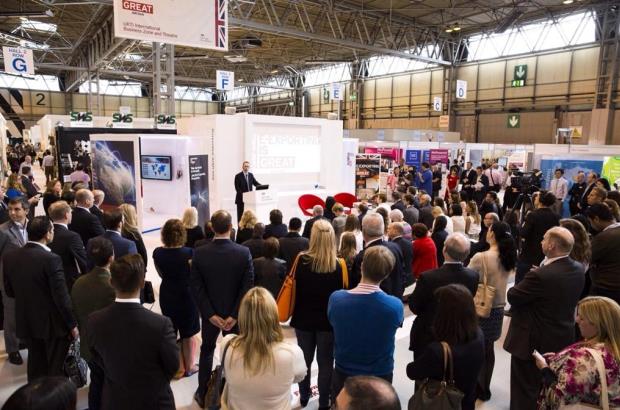 ---