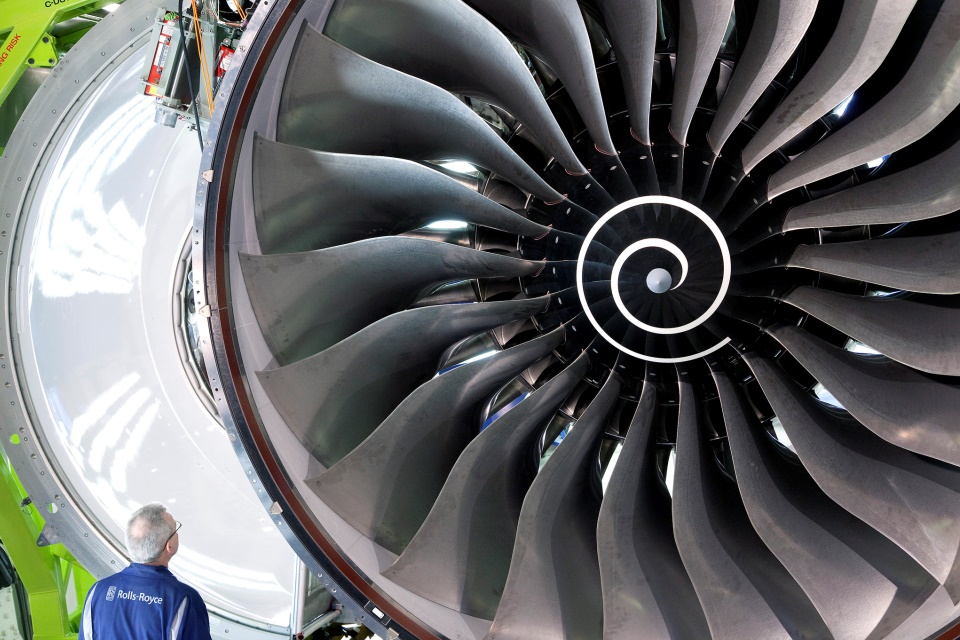 If you've flown in a twin-aisle passenger jet in the last couple of years, there's a one-in-three chance that it was powered by Rolls-Royce engines. At the start of the next decade, it will be a 50/50 bet.
That growth in market share is the result of years of continuing investment in cutting edge research, technology and manufacturing.
It is also the result of thinking globally, and always thinking about exports. It means that today, across our whole business, we have customers in more than 150 countries.
Let me give you a few examples of how our innovative and export-led approach, on a global scale, is paying dividends.
Whilst we're known as makers of aero engines for large – or 'widebody' – civil aircraft, Rolls-Royce's vision is to be market leader in high performance power systems across multiple markets.
We're one of the leading producers of aero engines for corporate jets and the world's second largest provider of defence aero engines. We're well established in the marine sector, and we have a growing presence in civil nuclear power. Our MTU brand is world-renowned, providing power from everything to the British Army's new Ajax armoured vehicle to the world's largest luxury yachts
Exporting is vitally important - to the UK in general, and Rolls-Royce in particular. It powers our innovation. And in turn, innovation powers our exports.
Rolls-Royce contributes a total of £9 billion to the UK economy and today accounts for £1 in every £50 of UK exports. More than 80% of what we make in the UK is exported.
The Government has set British industry a stretching export target of £1 trillion by 2020. Rolls-Royce and the rest of the aerospace industry – backed by continued Government support through the Aerospace Growth Partnership – are at the forefront of helping reach this goal.
We have recently expanded our facilities in Derby, with Government support, to increase capacity and deliver to our customers around the world.
Derby is our global civil aerospace headquarters and it's where the Trent XWB, which powers the Airbus A350, is made. The Trent XWB is the world's most efficient large aero-engine and it's also our fastest-ever selling engine with more than 40 customers around the world.
Rolls-Royce have a long established working relationship with both UK Trade & Investment (UKTI) and UK Export Finance both at home in the UK and in locations across the globe.
So we were pleased to host the Export Hub in Derby recently, at the end of the truck's week in the East Midlands to promote UKTI's Exporting is GREAT campaign. As part of the day we ran a seminar with Rolls-Royce apprentices and graduates on the future of civil aerospace, highlighting the role that exports have for Rolls-Royce and the global nature of our business.
We also heard from a Futurist about the future of technology and business, demonstrating what business opportunities there could be in the future if the UK remains at the forefront of science and research. A great opportunity for our next generation of employees to see what their futures could hold.
Our belief in an export-driven future is why we're so pleased to support this national movement to drive more UK businesses to trade overseas. The Exporting is GREAT website is an excellent resource for businesses looking to start exporting. SMEs in the aerospace supply chain can use it to look for opportunities in the sector, and take their first steps to becoming global businesses, powered by innovation and export.
Colin P. Smith is Group President of Rolls-Royce. He joined the comapny in 1974 and was appointed to the Board in July 2005.
He has held a variety of key positions within the Company, including Director – Research and Technology and Director of Engineering and Technology – Civil Aerospace. In June 2012 he was awarded a CBE for services to UK engineering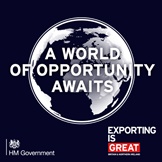 You can find global opportunities for aerospace and other sectors on the Exporting is GREAT website. Visit the site for export leads, practical support and inspiration for UK companies who want to grow their business through export