Here's a story of innovation, inspiration and UK-India collaboration.
What started off as a little experiment with their computer, switching the LEDs on and off, inspired a "eureka" moment for two Indian students. From this beginning, Sanskriti Dawale and Aman Srivastava from BITS Pilani KK Birla Goa Campus, created Project Mudra, a revolutionary Braille learning machine translating speech into its equivalent Braille symbols.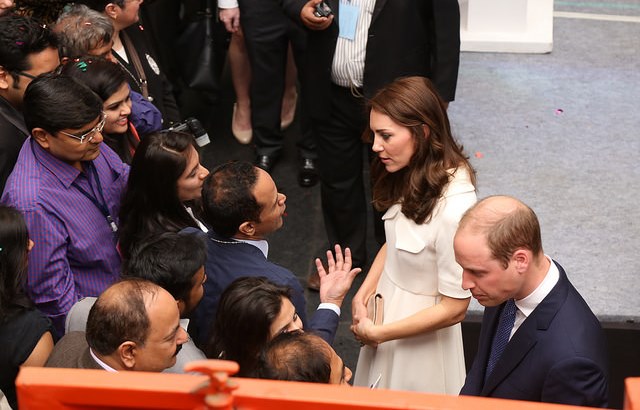 They realised that they could use their knowledge to develop something which could actually be life-changing. And just one year on, these two final year students met Their Royal Highnesses, The Duke and Duchess of Cambridge at a UKTI-hosted young entrepreneurs' gathering in Mumbai to encourage the next generation of start-ups in India. Start-Up India indeed!
What brought Sanskriti and Aman to the Duke and Duchess was winning the Tech Rocketship Awards - an initiative by UKTI in India which provides innovative Indian start-ups with expert business advice to land their businesses in the UK, and grow and internationalise from there.
This year, ten more bright Indian entrepreneurs will get access to the best of UK expertise, capital and a firm footing in the UK's existing tech ecosystem so that they can launch themselves in the UK. Through this campaign the UK is deepening its support for PM Modi's flagship 'Start-Up India' campaign.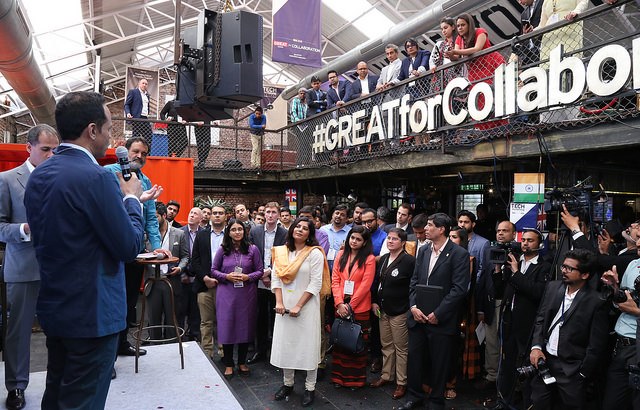 The awards reflect that the UK is a global leader in multiple tech sectors,  fintech, clean tech, edutech, medtech and smart manufacturing to name a few, and with the lowest corporation tax in Europe it is easily the best place in the world for Indian tech companies to grow.
Tech Rocketship lets the winners collaborate with UK companies, and puts them in touch with UK based venture capitalists, start-up hubs incubators, IP experts and so on.
This year's competition will be judged by Chairman and Managing Director of the Mahindra group, Anand Mahindra, T.V. Mohandas Pai, of Aarin Capital, Kiran Mazumdar Shaw, founder of Biocon, Saurabh Srivastava of the Indian Angel Network and young entrepreneur Shradha Sharma of YourStory a leading tech media platform.
On the awards, Anand Mahindra has this to say:
"The UK is a hotbed of technology and we need to deploy that know-how in India. The Tech Rocketship Awards is exactly the platform that can give young Indian entrepreneurs access to the UK's prowess in this sphere"
Mahindra and Mahindra group already has a very strong footprint in the UK. The simulator of the Mahindra Formula E racing car which the Duke of Cambridge took a drive in is a great example of UK-India technology collaboration - the Mahindra racing team is based in the UK.
At the entrepreneurs' gathering The Duke and Duchess also tried out a few letters on Sanskriti and Aman's Braille learning machine.
"We were very nervous and practiced several times how to greet their Royal Highnesses but our interaction with them was nothing short of an out of the world experience and we were very surprised they got the hang of it at the very first attempt" an excited Sanskriti said.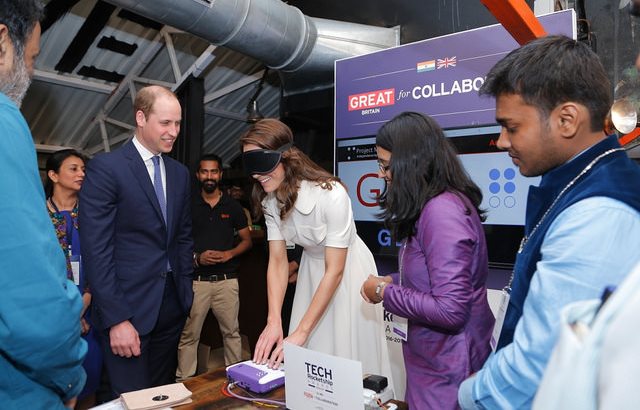 The young students turned entrepreneurs not only managed to impress their Royal Highnesses but also Anand Mahindra who after hearing their innovative pitch offered to invest in their project.
The next step for Sanskriti and Aman is to commercialise the prototype which has already found interested takers in schools for visually impaired in Goa. They are looking forward to the business trip to the UK. This will be their first visit abroad and what an inspiring journey it will be for the two youngsters - from classrooms to the high-streets, tech-clusters and investors of London.
Applications for the competition are open now and this year the competition gets bigger and better as UKTI looks forward to meet many more inspiring innovators like the two college students, and facilitate more exciting stories of collaborations and success. If you're still not convinced, listen to what Sanskriti has to say about the awards below.
Want to know more about Tech Rocketship Awards?  Apply here
Watch video of Award launch by The Duke and Duchess of Cambridge
To find out more about the work of UKTI India, contact us at: uktiindia@fco.gov.uk
Follow us on Twitter @UKTI_India #TechRocketships #GREATforCollaboration