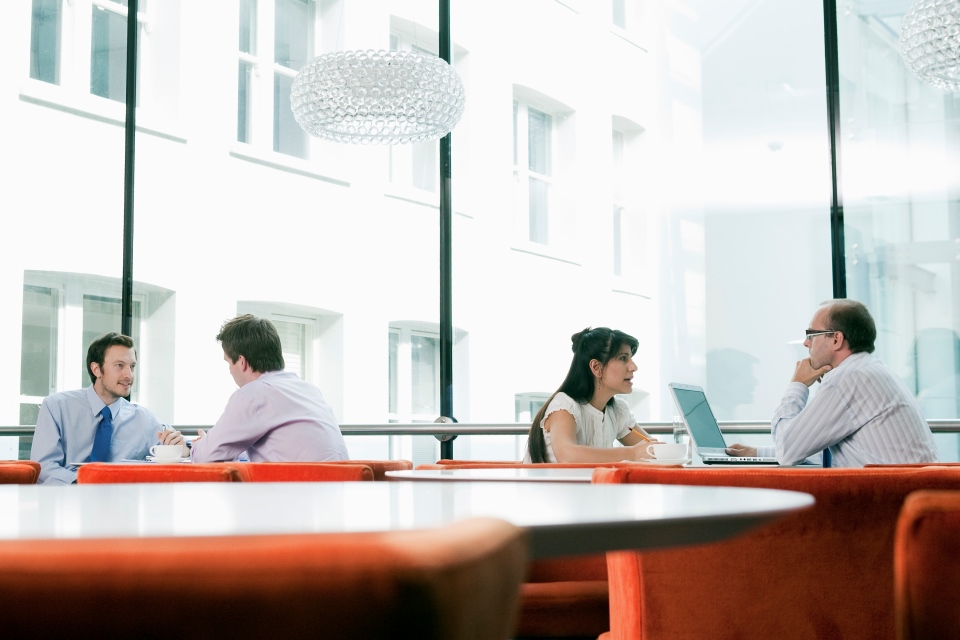 There will come a point when it is time to meet face-to-face with your international counterparts e.g. you may need to make market visits, arrange meetings, undertake negotiations, attend trade shows or conferences. As with any relationship, it's important to make a good impression and build trust.
In many cultures, meeting face-to-face will be critical to business success, particularly in cultures where building relationships over a significant period of time is the key to success. Here are just some of the things you will need to research with regard to each of the markets or countries you intend to sell to:
Meeting and greeting
As we know, hand-shaking is a typical way of greeting people in business in many Western cultures such as in UK, Europe, Australia and North America. In other cultures, different types of greeting may be used. In Japan, for example, the traditional way of greeting is with a respectful bow. In cultures strongly influenced by Islam e.g. in parts of the Middle East, Asia and Africa, it is acceptable for men to shake hands with men, but not for men to shake hands with women.
It is important to research the conventions relating to the culture of the people you are doing business with. As your business relationship develops you may find that less formal greetings are used such as hugging, kissing, back slapping (all common in parts of Europe, Latin America and Russia); even hand holding and nose rubbing (in some cases between men in the Middle East).
Business card presentation

Different conventions apply to giving and receiving business cards. In the UK it's not unusual to give and receive business cards in quite a casual way. In other cultures, however, the business card ritual has more symbolism and the card and how it is treated can be read as your attitude to the person and affect the relationship-building process. In Japan and China, for example, it is important to give and receive cards with two hands, carefully regard what is written on it and treat it with respect - don't shove it in your pocket or bag!
In the Middle East and other cultures influenced by Islam, business card giving and receiving should be done with the right hand only. Each culture has its own conventions for giving, receiving and even the text and design of the cards - it's always worth checking as part of your preparation for doing business. It is also worth considering translation of your business cards and checking the colours and logo are culturally appropriate - seek advice on this from your Language and Culture Adviser.
Body language and gestures
Hand gestures, personal space and even how we sit and stand can be interpreted differently between cultures. For example, the hand gesture used in the UK and USA to mean 'OK' (thumb and forefinger closed to make a circle) means different things in other cultures:
Japan: Let's talk about money.
France, Belgium, Tunisia: It's worthless; nothing.
Southern Europe, Turkey, Brazil and Russia: An insult.
As you can see, just one gesture has many interpretations and could cause misunderstanding or offence.
When it comes to meeting, there are different seating conventions relating to hierarchy in some cultures. For example, in China it is customary for the two most senior people at the meeting to sit opposite each other at the table; in Japan the most senior person will usually be seated furthest from the door. As far as personal space is concerned, you may find that there is more closeness or distance expected than you are usually used to e.g. in parts of the Middle East intense eye contact and closeness is common between men doing business; greater personal distance in expected in the UK and many parts of Europe.
Variations can be localised between countries and even regions or towns - the key is to do your research so you can be prepared.
Dress codes
What to wear is a question of being aware of cultural norms and expectations. As a general rule, business attire should roughly follow conventions used in the UK. More modesty may be required in some cultures than others e.g. in the Middle East where women doing business should have arms and the whole body covered from the shoulders to the below the knee - figure-hugging clothes should be avoided. Colours should be subdued or neutral in many contexts. You will need to take into account climate and ensure that you have suitable attire to deal with extremes of heat, cold and temperature fluctuations. There will also be places where dress codes are very relaxed and casual e.g. in some cities/states in the USA and parts of Europe. Everywhere has different conventions and expectations so it's always best to research carefully before packing your case.

Language
A little language goes a long way and can make a big impact in showing that you are committed to building a successful business relationship. When preparing to visit a country or receive visitors consider learning a few basic phrases in your counterparts' language e.g. 'Hello', 'Pleased to meet you', 'Thank you' and 'Goodbye'. When it comes to conducting meetings and negotiations you may need to the services of an interpreter and it is always best to organise this ahead of your visit. Ask your Language and Culture Advisor for guidance on this.
Gift giving and receiving

This is an interesting topic in itself and I'll look at this in more detail in one of my next blogs  – look our for it.
What next?

Developing understanding about the nuances of culture and how to respond to them through your marketing and communications will help your international business to flourish. Speak to a UKTI International Trade Adviser or Language & Culture Adviser about the services available, we can provide you with one-to-one advice many aspects of your international marketing and export communications.
For further information about language and culture services, companies in the North West can contact me at sara.knowles@uktinorthwest.co.uk  Companies in the rest of the UK can find their local UKTI language and culture adviser by contacting your local UKTI office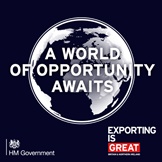 You can find global export opportunities on the Exporting is GREAT website. Visit the site for export leads, practical support and inspiration for UK companies who want to grow their business through export