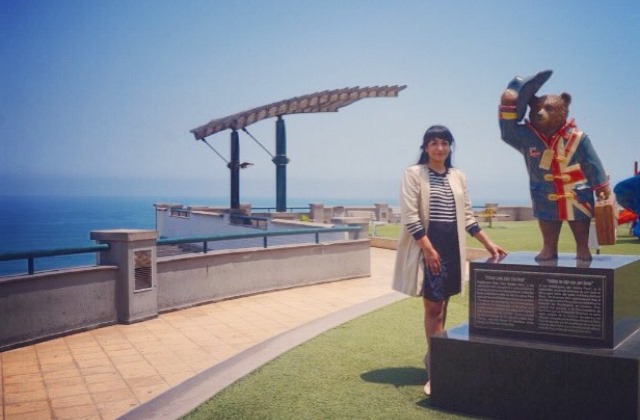 Some of the UK companies visiting Peru on the market visit I've just accompanied were surprised to hear, from more than one source, that Peru is a small market. The geography of the country is broad and difficult and mining accounts for 15 % of GDP and 60% of Peruvian exports. Peru's minerals include the largest precious metal and base metal mines in the world.
However, we later learned that this reference meant small, in the sense that there are only 5 major banks and 10 global mining companies here. But at the same time it hides some other figures about the market - more than 30 financial institutions, and 378 mining production units and 537 mining exploration units. So, the country has enormous economic potential and is particularly rich in mineral resources.
There are over 30 million people here and in addition to mining, they want a variety of non-mining related products and services. Shopping Centres in metropolitan Lima alone have grown from 19 in 2008 to 40 in 2014.
Enrique from the "Cámara Peruana Británica" (the Peruvian Chamber of Commerce) told me there is an appetite for big and small, even orders of small quantities. And this is why the extensive network of agents and distributors here diversify the portfolio of products they represent, on a regular basis.
Surprisingly, the agents build up technical competency and sector expertise in multiple areas. An agent I met told me about his regular visits to the mines and the complex process involved in assessing mine visitors, he then described the market for feminine dressings!
Agents and distributors here work hard to sell your products as they tend to only get paid on actual sales. The Chamber acts as matchmaker for UK companies, enabling them to meet with people, who have the right technical background, know your market and often represent non-competitive companies in the same field.
In addition, the Embassy and UKTI team in Peru have an extensive network of partners they call upon to help you access the right advice and support at the right time. This can range from tax advice to sourcing specific export opportunities you can pitch for. UK companies rarely know that Peru holds High Value Opportunities in the mining, infrastructure, education and healthcare sectors.
Projects such as the Lima Metro's new lines, upgrade of regional ports and airports, mining investment portfolio of US$ 60 billion, Pan- American Games in 2019, aim to be a bilingual country by 2021, etc present opportunities for UK companies. London in particular, have a lot to offer following the success of London 2012 Games.
So for a small market, they have 17 bilateral trade agreements in force. Peru's regulations, practices and legal provisions don't discriminate between foreign and domestic corporations. And in 2015, Peru was ranked the second in Latin America, for ease of doing business (according to Forbes. It is the 35th out of a total 189 countries.) Peru will be the 26th largest economy in the world in 2050, according to Grant Thornton Report.
The delegation was privileged to meet and network with the British Ambassadors for Peru, Anwar Choudhury, at two separate networking receptions organised by the Chamber and by the British Embassy. He talked to us about the importance of Peru's membership of the Pacific Alliance. As an Economic Unit, it is eighth in the world and its contribution is greater than 30% of Latin America & Caribbean GDP.
Anwar welcomed the British delegation and encouraged more companies to explore the export opportunities in Peru. He said, up to now, there has been no direct flight between London and Peru. That is set to change in May 2016, with BA launching a direct route, so it will be easier for UK companies to get here and do business.
Finally, was anything lacking about my visit to Peru? I can say hand on heart, the only lack I experienced was time. Time to explore and experience the cultural heritage of Peru and time to spend with the enigmatic characters I met. I can see why Peru ranks in the Top Ten for preferred places in the world for authenticity and is also considered the best culinary destination of the world. It should also be known as a place where UK companies can easily do business and win export orders.
Parveen Thornhill
Director, UKTI London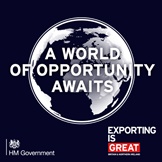 You can find global export opportunities on the Exporting is GREAT website. Visit the site for export leads, practical support and inspiration for UK companies who want to grow their business through export