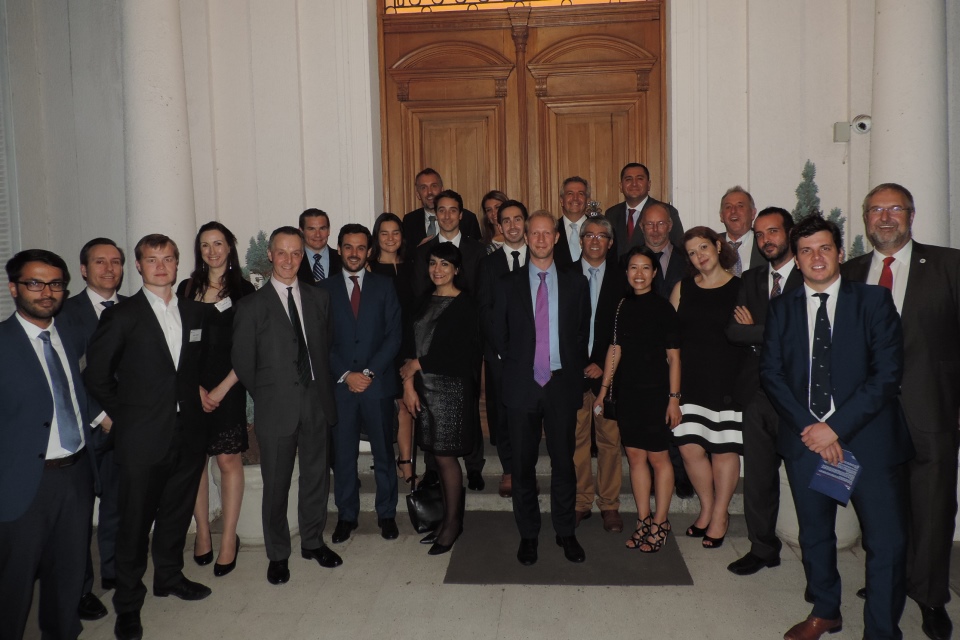 Having never travelled to Chile before, it came as a surprise to discover that Chile is rated as safer than the UK on the Global Peace Index
As well as having the best skies to look at the stars, it also has a glittering range of opportunities for British businesses, big and small.
The Chilean government is currently promoting 2016, as the Year of Productivity. So innovations from the UK, that can increase productivity are very welcome. This translates to an increasing appetite for new technologies and research and development, as well as the need for better professional business services.
The conditions are favourable for British companies. I was told by local business people, representing British brands here in Chile, that there are no discriminatory regulations for exporters from the UK. It was great to hear Pablo Correa, a Regional Agent say, 'British means quality'. 'British means elegance'. 'British means the best.'
And there are a number of people on hand to help you do business in Chile. UKTI Chile focus and help UK companies related to all things in the mining and healthcare sectors, indeed they are currently planning for the arrival of 40 companies for a Pavilion at Latin America's largest mining exhibition, EXPOMIN in April. For details please contact Viviana.daza@fco.gov.uk.
The BritCham Chile Services provides assistance to small and medium sized British companies who want to open operations in Chile. As well as market analysis, they can help you identify and assess potential business partners, set up your meetings and if needed, offer commercial representation in the market. Britcham are also connected to the  regional chamber network in Chile, meaning they get to know about regional needs. Opportunities to do business in the sub regions include renewable energy and communications in the South; to the need for water conservation and increasing cultivation areas without using more water in the North. Filters for clean air and technology in water desalination for human consumption are also needed. The Britcham get to hear about these opportunities locally and are keen to help British companies access them.
There's also a tendency to assume that mining is the only game in town. However, there are opportunities in R&D across all sectors including services. 68% of Chile's GDP comes from services.
I met Marcelo Román G., the Gerente General of ACTI (Asociación Chilena de Empresas de Tecnologías de Información A.G.) and Alejandro Jara Weitzmann Director de Cooperación Internacional. ACTI, is the association of Chilean IT companies. Marcelo told me that ACTI are focused on the digital global agenda for Chile, sector development, increasing R&D and bringing Chile up to OECD standards. Projects range from Smart Cities to curricular development in training and education. And ATCI's members include multinationals and SMEs looking to fulfil requirements, some of which could be met in partnership with British companies.
We agreed that UKTI, ACTI and Britcham will work together to profile the scope the opportunities for both Chilean and UK companies and explore ways of accessing those opportunities. With virtual means such as webinars, and only a 3 hour time difference between Chile and the UK, it makes it easy for us to link up on a regular basis. That means you can build relationships without the need to step on a plane! Watch this space for forthcoming events. You'll be able to link in from London or anywhere else in the UK.
We had a warm welcome from Fiona Clouder, the British Ambassador to Chile. She hosted a networking reception for the visiting British companies at her Residence. It was the first social event of the Chamber in 2016 and coincided with the 50th anniversary of the building's use as the residence of the British Ambassador to Chile. The Ambassador said, 'Chile's sophisticated demand for ever more innovation and efficiency to make a difference in its local market, makes it stand out. The sophisticated demand is a good match to what Britain can offer and Chile, to many of our exporters, is perceived as a country with a high ease of doing business.'
Chile has an open economy and is a member of the Pacific Alliance, alongside Colombia, Peru and Mexico, making it easier for British companies exporting in any one of these markets to have operations in another. So if you've already exported to one of these markets, it will be worth exploring the opportunities in Chile. If you've never considered Chile before, now is the time to explore the export potential. It's red hot.
Parveen Thornhill
Director, UKTI London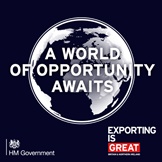 You can find global export opportunities on the Exporting is GREAT website. Visit the site for export leads, practical support and inspiration for UK companies who want to grow their business through export