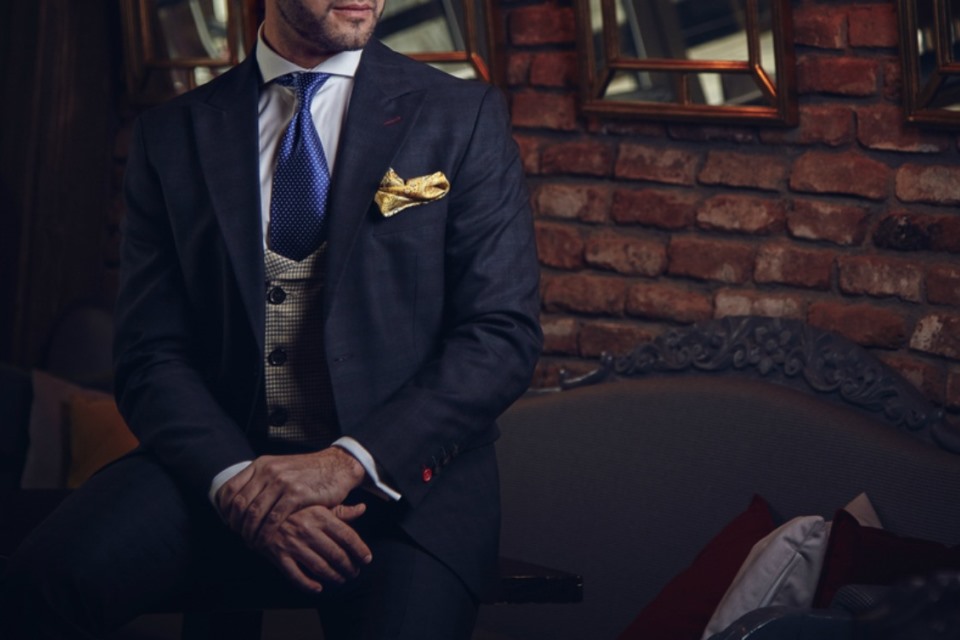 The skirt of his double-breasted herringbone jacket was running low over his cuffed suit trousers that had been carefully paired with intentionally scuffed brogues. Beneath the jacket, a matching heavy woollen vest, offset by a subtly printed neck scarf. His thick mustard yellow socks created a flash of colour in an otherwise classic palette. This man was one of many male sartorial sophisticates perusing the clothes rails in the boutique store I had stumbled upon in Daikanyama, Tokyo's answer to London's Westbourne Grove. It was not the first time I had found myself impressed by the care with which the men in Tokyo dress. No matter what their style, their execution cannot be faulted.
Hiroyuki Sasaki, founder of Tomorrowland - a well–established and global Japanese fashion brand, - is a frequent feature of street style blogs and fashion forward Instagram accounts around the world and embodies much of de-rigueur Japanese style. For him, like many of his Japanese compatriots, his passion for clothing goes back to "the culture, the society, and the family of the creator" that stand behind a product. There appears to be a tendency not only to focus on the final product, but all the factors that go into the making of it and the associated historical backgrounds. These observations led me to question whether Japanese men engage with fashion differently from men in the rest of the world.
In John Morris' Traveller from Tokyo, a travel journal first published in 1943, he observes and notes, very aptly, that 'the Japanese take a great pride in their genius for adaptation.' In Japan men adopted Western dress long before women. It began with a sort of fusion-dressing in which hats were worn with kimonos or suit trousers tied up with an obi or Japanese sash.
At the time wearing Western dress was seen as a propitious attitude for modernisation and by the 1880's the suit had become the default. Looking at the global market today Japan is now one of the biggest consumers of high-end, ready-to-wear clothing and by and large urban Japanese men are sartorial and fastidious dressers.
By way of definition the sartorial man is someone with a distinct look, whose dress sense speaks volumes about who they are; on the streets, at home or at work, – a dedication to, and a passion for, looking good. When one thinks of the traditional sartorial man the likes of Oscar Wilde, Sean Connery and any of the many Sherlock Holmes spring to mind.
Considering the influence of British menswear on the world historically this may be unsurprising. Take brogues for example, shoes that have become a staple in many a man's wardrobe, started out with a clearly defined rural identity but were made positively urban in the 1930's by the Prince of Wales. And who can forget the Burberry trench coat; beyond valiant association with the battlefields of Flanders it represents a contemporary British sensibility, a garment whose stylistic connotations have disparately been military, country and high fashion. This legacy of British excellence continues to resonate across the globe.
The Sartorial Man in Japan does not hesitate to go destination shopping. A mecca of heritage clothing is Classico, a tiny two room shop based in sleepy Yanako, only open in the afternoons and completely closed on Tuesdays. Interestingly the product range is 60% men's and 40% unisex. On a busy Saturday afternoon, Classico is full of Tokyo cosmopolites – men and women browsing and both trying men's and unisex clothes interchangeably. Yaku Takahashi, the jovial and charming owner, dressed in urbane lumberjack style last weekend, emphasized how important the labels "Made in England" or "Made in Japan" are to him and his customers.
His shelves were stacked with sublimely soft Shetland sweaters from Scotland, rugged woollen socks from Ireland, sturdy coats from England and what appeared to be a felt artist smock from Wales. This heritage clothing is made to last and the prices reflected that. It didn't look however, like Classico was short of return customers. It would seem that a Japanese wardrobe always has room for one more classic item.
One also can't forget the power of print. There are an enormous number of Japanese fashion magazines whose target audience is young males. A recent sociological study noted a huge disparity between the numbers of fashion advertisements and features in some of the Japanese leading men's fashion publications compared to British men's magazines.
For example 78% of Popeye and 65% of Fineboys - two Japanese publications - are comprised of editorial fashion images. Arena and GQ, representing top British male publications, had devoted 30% to fashion editorial space, and that was considered to be extensive. Following fashion is not a predominantly female pastime in Japan.
Through studying the aspects of contemporary Japanese men's fashion culture it is easy to grasp that a stylish outfit gives the wearer pleasure and confidence, and men too, wish to be aesthetically appreciated. Japanese men's fashion culture presents fashion interest, and most notably consumption, as both enjoyable and commonplace. Menswear is increasingly important, and now something of an international cash cow. Since 2009, growth has overtaken that of womenswear, with an increase of between 9 and 13 percent annually. David Marx who recently published a book on Japanese style wrote very plainly, and perhaps accurately, that in Japan 'fashion is just more important to the average man.'
Francesca Henriques
UKTI Japan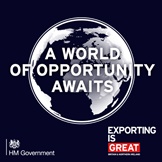 You can find global export opportunities on the Exporting is GREAT website. Visit the site for export leads, practical support and inspiration for UK companies who want to grow their business through export