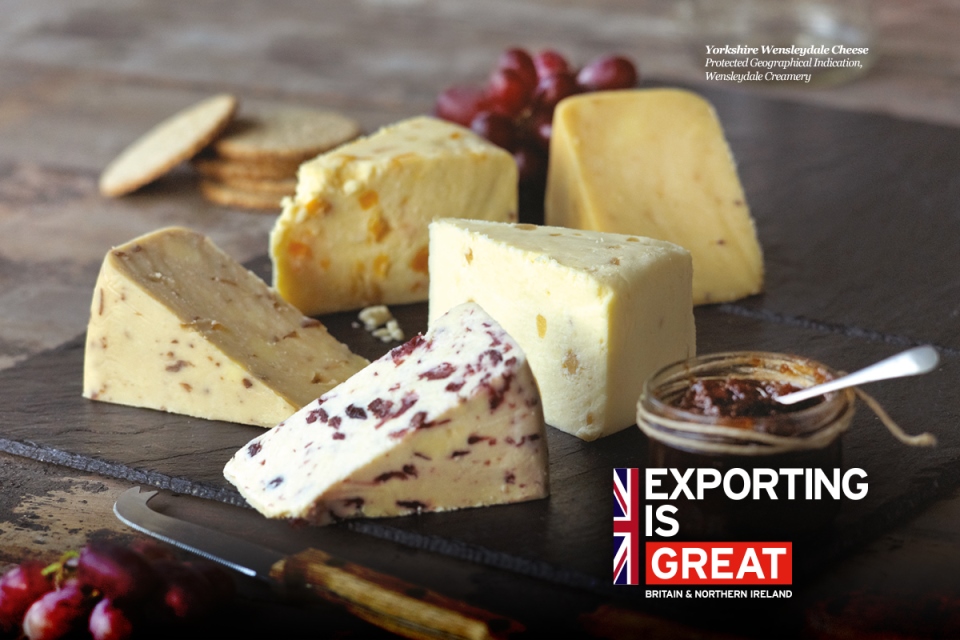 With over 75% of Food and Drink exporters in my region,  Yorkshire and the Humber, expecting their export sales to increase in the next quarter, there's huge opportunities available for business.
 'God's own county' should arguably be known as God's larder, with consumers around the world hungry for the food and drinks produced in Yorkshire.
New research by UKTI shows three quarters of food and drink manufacturers want to break into international trade.
But what are the opportunities for these companies overseas, and what are the challenges they need to consider?
What do I need to know about labelling food and drink products overseas?
As an international trade adviser, the thing I'm asked most about is translating labels on food and drink products and making sure they meet local regulations. The rules can vary significantly from country to country but the good news is that UKTI's people on the ground, both in the UK and overseas, have a huge amount of experience in this and can provide quick, clear and free advice to help you deliver what is expected.
Labelling is not just about translating the text. Many countries have strict rules around what nutritional values they expect to see and some even have strict rules around the font and sizing of information.
However, there are also countries – like Iceland – that don't expect anything to be changed and you can just export your products there without incurring the cost of having to change your packaging.
What are the most common mistakes food and drink manufacturers make when exporting?
Exporting is relatively simple and has massive benefits for any business. However, the most common mistakes we see are businesses failing to complete paperwork properly so their products get stuck in customs, or they've simply failed to fully understand the market and have sent products with banned ingredients to a new country.
A mint sauce producer had their products turned away from one country because the green food colouring was banned, a shipping container full of yoghurt was seized by customs in Australia because of the dairy content and many have fallen foul of a gelatine ban in the Middle East.
 How do I identify where to export my food and drink products?
The UKTI research showed some interesting trends when it came to individual markets.
While Western Europe remains the biggest buyer of our produce, Scandinavia came a close second and both North America and the Middle East have a healthy appetite for Brand Britain.
Consider starting with softer targets that speak English to grow your confidence and also think about the shelf-life of your product and which markets will be available to you if they have a short lifespan.
Research the market, follow the trends, understand the different lifestyle choices and cultures around the world, and speak to fellow exporters – they will be happy to share their experiences. Get information on global food and drink export opportunities for the Exporting is GREAT site (details below) to see who's buying what.
Finally, don't feel that you have to ship your entire range to a new market. Pick what will be most suitable to that market and focus on that.
How do I overcome the risks of exporting food and drink?
Seek advice around insurance products and closely look at who you are dealing with. Build up a trusted relationship and really get to understand your customer. Ultimately, make a commercial decision and trust your judgment as much overseas as you do at home.
Make sure you consider every cost from translating written labels to shipping it to your customer and the possible exchange rate fluctuations and import duties. Also factor in the cost of building a relationship and winning the business. Sending samples, especially refrigerated samples, can also be a costly exercise. Have a clear plan and make sure you don't lose out.
Getting paid is probably one of the biggest concerns but there are a number of solutions that can help protect your investment. The best option is to get your customer to pay up front for the first order and then start allowing them to build up credit.
Is exporting food and drink to the world really worth it?
Yes! We encourage every business to put a Union Jack on their product because the world wants to buy Brand Britain – the opportunities are huge.
For further details and insights into Yorkshire Food and Drink, exporters in my region can  download a free copy of Focus on Food and Drink 
The report is aimed at companies in the Yorkshire region, but businesses all over the UK can also benefit from the many food and drink opportunities opportunities on the Exporting is GREAT website - details below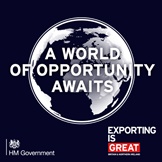 You can find global export opportunities on the Exporting is GREAT website. Visit the site for export leads, practical support and inspiration for UK companies who want to grow their business through export