In 2014 UK firms exported nearly £1.5 billion worth of cyber security products and services overseas.
By far the fastest growing part of the defence and security sector, by 2016 cyber security should make up 50% of total security exports as IT and security experts from North America, Europe and Asia look to import UK expertise and innovative technologies.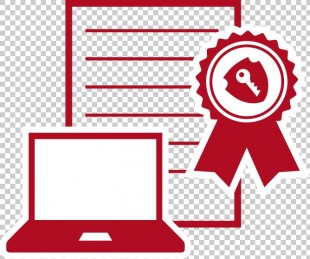 The US remains the biggest overseas market for UK firms who exported over £300 million in 2014. High levels of awareness of cyber security risk and a developed market mean opportunity in all sectors, not just with buyers from the 'traditional' public sector, financial services and other parts of the critical national infrastructure.
But the opportunity is truly global with China, Japan, India and Germany the next largest UK export destinations.  Firms are increasingly alert to the risks that poor cyber security practice represents.  Some have learned the hard way after a major public data breech but no firms have been unaffected and information security has moved from being a pure IT issue to a major strategic focus for the board.  Chief Information Security Officers (CISOs) are addressing company boards and getting the additional resources they need to address the risk to their information assets and systems.
Major growth areas include strategy consulting, training and education, data analytics and visualisation, network monitoring and critical incident response, and UK companies in each area are establishing themselves as world leaders.
The UK has a reputation for providing high quality solutions and trusted advice at the top end of the market.  From global brand names like BT Security and QinetiQ, to hundreds of innovative SMEs producing innovative new technologies, UK providers do more than merely provide a top level of technical assurance.  The fastest growing firms are also building the long term capacity of clients and partners, through training, knowledge transfer and co-development of new solutions- something not readily offered by competitors.
UKTI is supporting growth in the sector through providing information and access to overseas markets to UK companies.  We host a stream of foreign visitors from both the private and public sector eager to learn from the UK experience and understanding solutions to emerging threats. We promote UK capability on cyber security and arrange a number of opportunities for UK companies to meet buyers directly.
Our network of staff at embassies and high commissions throughout the world speak to buyers looking for high quality British solutions and post them on Exporting is GREAT, as well as organising events, missions and other opportunities for UK companies to come into direct contact with clients and partners in their country.
In March we will host the second UK Pavilion at RSA, the world's biggest cyber security conference in San Francisco, giving SMEs the chance to exhibit their capabilities to 1000s of leading technologists, CISOs and other executives. 10 companies exhibited on the pavilion last year and several have gone on to book their own stands at the show this year, given the quality of networking and leads generated at the event. The following week at the Security and Policing exhibition UKTI will host international delegates from over 50 countries, giving them an overview of the UK offer on cyber security, and arrange a programme of meetings with exhibiting companies.
So don't hesitate to get in touch (uktidso.enquiry@ukti.gsi.gov.uk), whether it is about a specific opportunity or for an introductory meeting about your capabilities, your export priorities and plans.  Our team includes experienced exporters, secondees from the sector and the UK armed forces and are on hand to help you access the growing global demand for UK expertise.