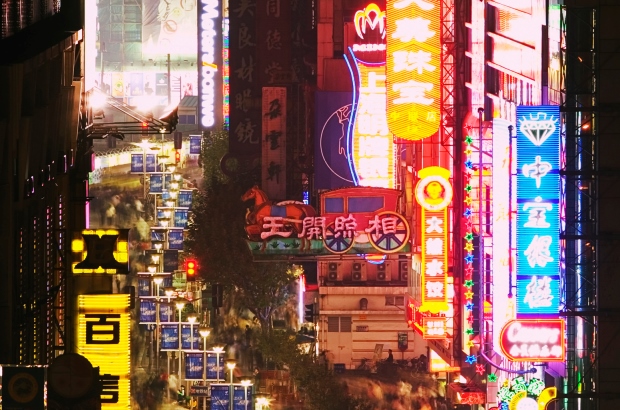 The Chinese believe that the Year of the Fire Monkey (which today, 8 February, marks the start of) is ideal for starting new enterprises and rising to exciting new challenges.
So it's a perfect time to remind entrepreneurs and businesses that China remains an exciting and growing market to export to. The recent headlines coming from China, that its economy is slowing and that it is heading towards recession, should be taken in context.
Let's remember that China is still growing at a rate of 6.5% per annum - currently the highest growth rate in the world.
With £1.3 billion worth of UK goods exported to China for the year ending September 2015, it ranks as the 7th biggest export destination for companies in the UK. Businesses can, should and will continue to build on this excellent export performance of recent years.
Let's look at what sectors are doing particularly well in China. In the year to September 2015, the main sector of goods exported from the South East to China was Machinery and Transport Equipment, at £711 million. Other sectors include miscellaneous products and equipment contributing a healthy £412 million.
More generally, there is a great demand for products developed to western quality control standard, as well as those that are unique, prestigious or are used in specialist areas. Fashion, food & drink, baby and pet products are examples of consumer sectors that have a steady demand in China.
Hopefully by now you are encouraged to consider China as a target export market. Great! One of the most important pieces of advice I give clients looking at, or working in, the Chinese market is simple: never forget that the personal relationship between both parties is crucial for doing business in China.
To a business community that works to the mantra of "we do not do business with strangers. Friendship comes first; business comes second", trust is often seen as more important than formal legal contracts.
Lewis Scott, UKTI South East Regional Director, recently set out six pieces of advice to businesses looking to export to China.  Today, the start of the year of the Fire Monkey, I'd urge any businesses who are considering exporting to heed them.
1. Do take time to do some market research to ensure a market exists for your particular product or service – UKTI and our commercial partners China-Britain Business Council (CBBC) offer helpful support to UK firms to carry out such work.
2. Take time to find the right partner, agent, distributor or customer - again UKTI and CBBC can help you in this endeavour.
3. Try to visit and meet your partner often to cement a trusting relationship as this is key to long term success in China. Attendance at many trade missions, exhibitions and trade shows in China are supported by UKTI.
4. For retail consumer goods E-Commerce platforms should be explored as growth in this area is spectacular in China.
5. Know your strengths and USPs and be prepared for fierce competition – commitment is respected and rewarded.
6. Make sure your trademarks and trade names are registered before you enter this exciting market.
For more advice read UKTI's exporting to China guide.