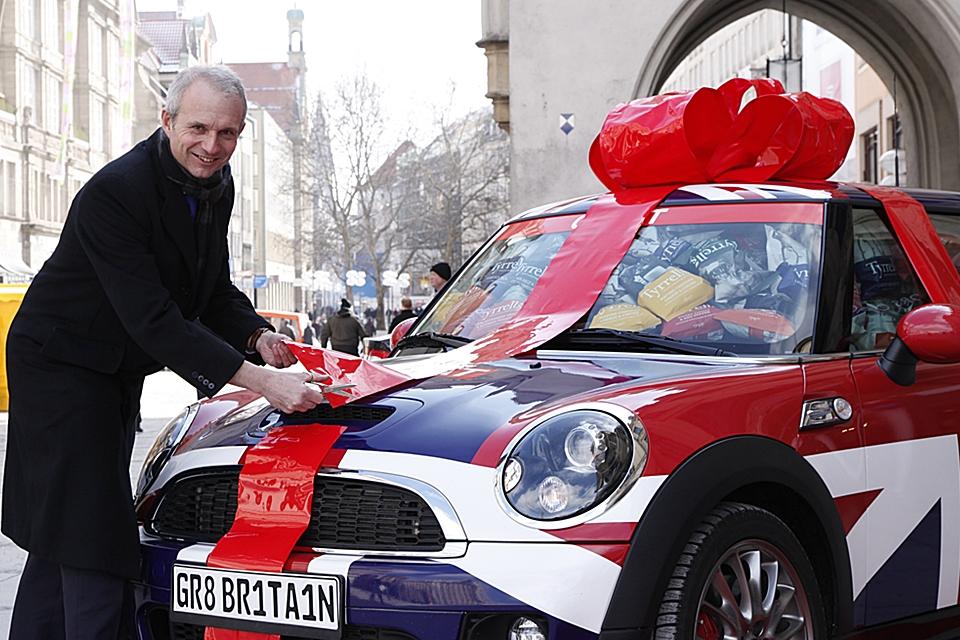 I have filled a car with crisps, hand delivered gin to a US network show's Green Room and hosted 18 whisky tastings.
I've served alcoholic ginger beer at celebrity cricket games, Welsh cheese for Welsh business delegations and Scottish salmon for Scottish Ministerial delegations.
I've sourced Pimms for a Royal Garden Party in a German castle, given gourmet popcorn in gift bags at the end of my receptions and ensured English sparkling wine was drunk by all British Golden Globe nominees at a tea party.
I've served British beef and lamb to German Olympic high jumpers, drunk Welsh whisky (yes, there is one) with the CEO of one of the world's largest pharmaceutical companies and hosted a whisky tasting on the only ship in the Navy fleet christened with Scotch rather than champagne.
Ok, so I've probably used too many examples involving alcohol but I hope you get the point that I've basically spent the last five years both eating and drinking British, and encouraging others to do so (and in industrial quantities).
And I'm not just doing this because I love food and drink - although my inconsistent weight suggests that I do.
I'm doing this because British food and drink is such a rich, diverse and, frankly wonderful, offering - and of real value to the wider UK economy. Not to mention award-winning.
Our companies come from every corner of the UK - and some of the Scottish gin companies I met recently (Scottish Reel, Rock Rose) really couldn't be much further into the north-east corner.
And therefore our companies are creating employment and growth across every part of the UK.
The food and drink manufacturing industry in the UK is worth £96bn to the UK economy, employing 3.8m people (or 1 in 7 jobs). Exports across the world are £19bn, and to the US alone £3bn.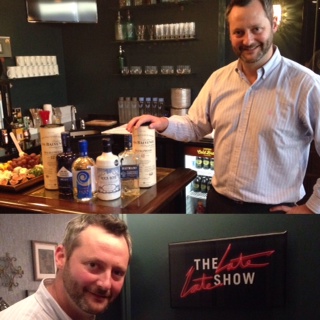 And we are the largest exporter of gin  - responsible for 1bn G&Ts a year.
And at a time when we are promoting exports (you can't have missed our Exporting is GREAT campaign), food and drink has to be at the heart of it as it is something we can promote in many ways through our global network.
Across the world UKTI and the Foreign Office are working to break down trade barriers, whether it is poultry exports to China, dairy to Brazil or beef and lamb to the US.
We can do this at food-specific events - I accompanied the then Secretary of State for DEFRA to ANUGA, the world's largest food and drink trade fair in Cologne, for the official Food is GREAT launch.
And we can work in the traditional way to get British products into supermarkets or into importers and distributors around the world with our networks of commercial teams.
But, and this is the beauty of food and drink, we can promote it at plenty of other non-food events as well. Serving - and therefore showcasing - British products at on all sorts of occasions, some listed above, gaining brand awareness and exposure.
So when I began this blog with a list of things just I have been involved with in promoting food and drink, I wasn't showing off about the cool things I've done (although some of them have been rather fun).
I was just trying to demonstrate the range of activities, and the lengths myself and my colleagues overseas, are prepared to go to help you, our exporters, export.
Right, I'm off for some Snowdonia Red Storm washed down with some Belvoir Elderflower cordial accompanied by a Pukka Pie and a glass of Warner Edward's Victoria Rhubarb gin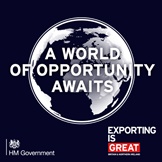 You can find global food and drink opportunities on the Exporting is GREAT website. Visit the site for export leads, practical support and inspiration for UK companies who want to grow their business through export