In 2009, I was watching Jack Whitehall in a small, underground comedy club in Wimbledon (appropriately for someone who should be on after it, called the Watershed). He was funny and the other 75 or so people thought so too.
Fast forward six years and he's on the stage at the Beverly Hilton in Los Angeles, introducing A-list stars and fronting BAFTA LA's Britannias. He was funny and the other 500 or so people thought so too.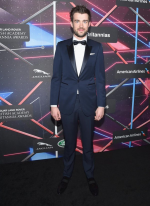 A lot has happened to the skinny British comedian in the past years - and a lot has happened to the British television and film industries too. Not least the countless Oscars, Emmys and $9bn of investment brought into the UK from overseas.
And all this was celebrated in riotous style on Friday night.
In the unofficial kick off to awards season in Los Angeles, BAFTA's annual bash was a chance to honour those at the top of their game.
And a chance for Hollywood to show its love for all things British.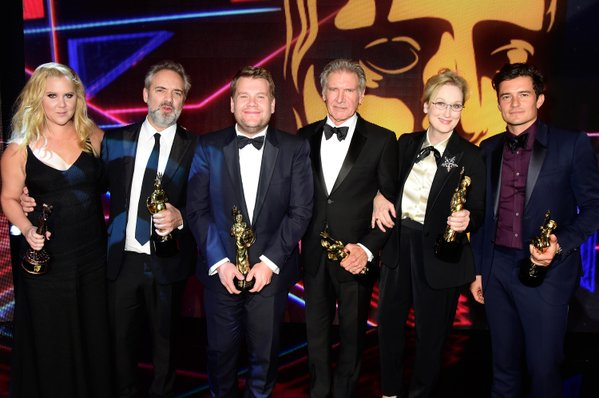 LA newcomer, and now US Late Late Show host James Corden was one of the six honoured. He gave an emotional speech thanking British institutions the National Theatre and the BBC for giving him a chance.
Using a Range Rover for his show's popular carpool karoake, wearer of Burberry and often putting Brits on his late show couch, he's doing Britishness the world of good out here.
Mendes, whose latest Bond film, Spectre, is the most British of productions and features the specially designed Aston Martin DB10 and Jaguar C-X75, was also feted as was Orlando Bloom for his humanitarian work.
And the Americans receiving awards had plenty of nice things to say about the UK.
Meryl Streep - "my career began in England" - thanked us for the ten work permits she'd received to allow her to shoot many a success back home. Including her portrayal of our Prime Minister in the Iron Lady (it was nothing like Iron Man, joked Whitehall).
The legendary Harrison Ford was given the night's top honour at the end of the evening - perfect timing after recently coming back from filming the latest Star Wars at Pinewood.
Even comedian Amy Schumer - most of whose speech a civil servant shouldn't be quoting in his blog - made a nod to British heritage in Hollywood. While receiving the Charlie Chaplin award for comedy she suggested that she was also known as 'the Little Tramp'.
And it wasn't just British film and television being celebrated at every turn on a star-studded night also featuring JJ Abrams, Robert Downey Jr and Seth MacFarlane. Jaguar got plenty of airtime - including a hilarious sketch involving Whitehall as an (investor in UK) Uber driver with one of their cars. And everyone of note was dressed by Burberry including Corden ("thank you Burberry for dressing the big fella").
And just to ensure continuity of British success, winners of a competition to find the next generation of British filmmakers were also in the room.
We flew over Alex Bentley and Phil Hawkins, who won our Talent Comes to Hollywood contest, for a chance to meet the people who can help make their film Baptism.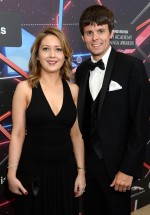 All in all a great night for the past, present and future of British film.
It was a night of triumph for them, for the honorees, for BAFTA LA, for Bond, for Star Wars and for the British film industry.
And for Jack, whose career has come so far his future visits to Wimbledon are just going to be in the royal box for the tennis.