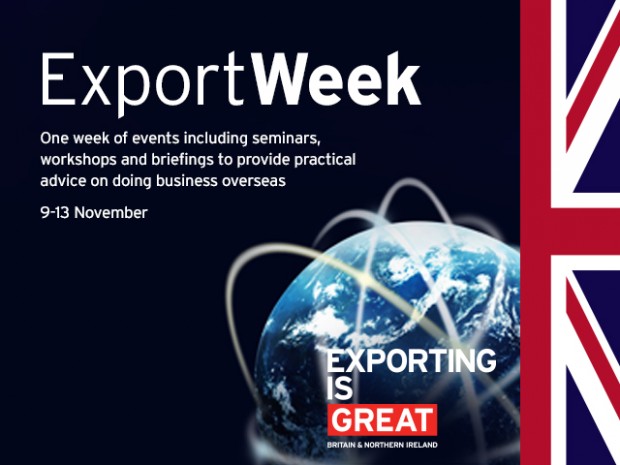 There aren't many companies that don't want to grow their businesses, but mention the word "export" and many smaller companies dismiss it as not something for them. Yet in many cases they are already exporting. Even the online retailer sending products to Ireland is an exporter.
In fact Ireland is one of the top five companies for exporters in my region , the East of England (the others being Germany, the USA, France and the Netherlands) and the numbers of companies taking the plunge is growing. Many of the companies that have gone on to have great success in exporting from this region have been unsure to start with and approached UKTI because they wanted to just dip their toe in the water and see what interest was out there.
Many of these are then surprised at the speed at which things take off. We supported Harlow-based lighting compay Lumino, for example, to show its new product at the Light + Building exhibition in Frankfurt and it achieved its predicted sales for the whole year for its latest product from that one exhibition. Another company who admitted to being "a little bit scared" about the prospect of expanding into Australia is now thinking about where it can expand to next.
In many cases we're not doing anything the businesses couldn't have done themselves, but what we're giving them the confidence to do it and to do it much more quickly. "They really motivated us and showed us what was possible to do," says Julien Labruyère from Cambridge-based Vet CT, which brings specialist teleradiology and telemedicine services to vets.
For many companies next month's Export Week should offer the incentive they have needed to think about exporting and, with more than 60 countries – from Afghanistan to Vietnam -  represented in one place this there really is no excuse. These country representatives won't be there just to chat hypotheticals, they will also come armed with live business opportunities.
From the countries taking part for the first time you'll be able to find out about the opportunity to provide higher education for young Syrians in Jordan, technology for manufacturing nappies in Cuba, combat uniforms for Greece and the construction and design of a hospital in Iceland.
There are also many opportunities from countries who have attended the event before. Germany, the number one country for UK exporters, has a whole range of opportunities from vegan deodorant to gloves for the police along with pharmaceutical products, animal ear tags, arts & crafts equipment and products for a Great Britain Christmas Bazaar!
Whatever may be holding you back from exporting (or expanding your business overseas if that makes it sound less daunting!) be it language, culture, legal issues, or just not knowing where to start, I guarantee you'll find someone with the answers during Export Week.