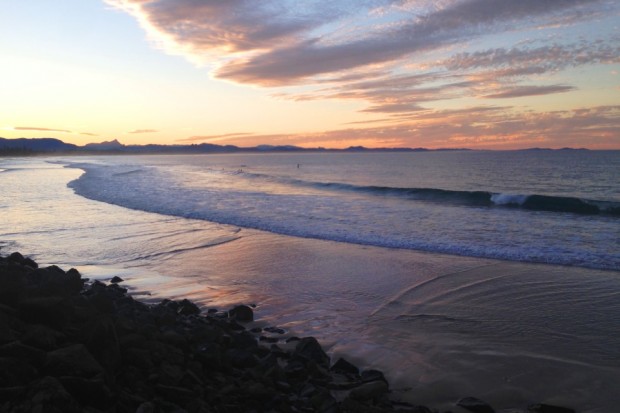 When you think of the small coastal town of Byron Bay, you'd be forgiven if you did not immediately recognise it as home to some of Australia's newest and brightest start-up businesses.
Located on the north east coast of New South Wales with a regional population just shy of 30,000, the picture-perfect town is more commonly known for its beautiful beaches and surfing hotspots.
But as I've recently discovered, Byron Bay's start-up scene is absolutely thriving.
On Friday 3 July, I took the one hour 45 minute drive from Brisbane and discovered innovative business expansion ideas were being formed over lunches at 100 Mile Table, and at the co-working hub and accelerator StartInno. Volunteers of business executives within the Sourdough group were also helping entrepreneurs get a leg up.
UKTI was invited to be involved in a pitch session (#StartupByron) organised by StartInno which saw four fantastic entrepreneurs battle it out in front of 110 attendees to win best pitch at Byron's SAE Institute; the largest educator in creative industries. Pitcher's passions ran high: each had a business dream, and some had already turned theirs into reality. Of the pitches there could only be one winner - driPod, a wearable, protective and waterproof smart-phone case, developed with Byron's surfers in mind but now with global ambition. The commended second prize went to eReserve. Blaire Magazine and Social Lie also had excellent pitches.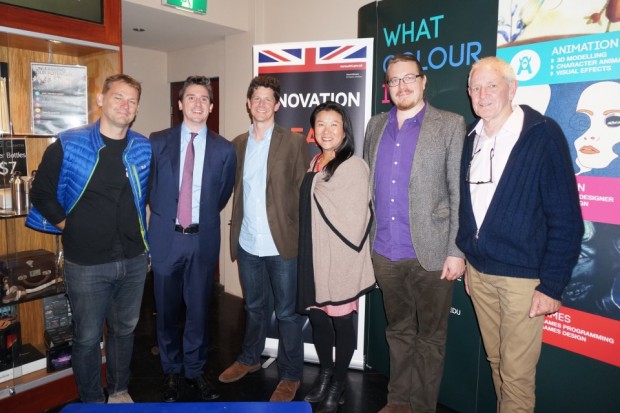 UK Trade & Investment supported the pitch session with advice from our 'Entrepreneur in Residence' Andrew Corbett-Jones from the Global Entrepreneur Programme. Andrew shared his tips for entrepreneurial success in the UK, advice around developing Intellectual Property (IP) and on negotiating with investors. The final sessions from Honey Flow and Paul McKey included tips on developing a business idea, obtaining funding and managing a company.
I also paid a visit to not-so-new start-up brewing business Stone & Wood, which has reaped the benefits of establishing a business in Byron Bay. Following the international success of its Pacific Ale beer (it tasted great by the way!) and strong Byron branding, the company is now giving back by supporting and encouraging other local entrepreneurs to fulfil their start-up ambitions. Stone & Wood has also recently started selling its products in London pubs.
I was impressed with the quality of the start-up scene in Byron. The local community is really getting behind its home-grown entrepreneurs and supporting them to #juststart (another favourite hashtag in Byron).
UKTI looks forward to developing relationships with the Byron-based companies that expressed a desire to succeed in the UK, as well as continuing to work with other start-ups across Australia.
Craig O'Kane
UKTI Australia and New Zealand
If you're based in Australia , and want to take your entrepreneurial success further in the UK, you can contact Craig at Craig.OKane@mobile.ukti.gov.uk
More information and contact details on global investment in the UK