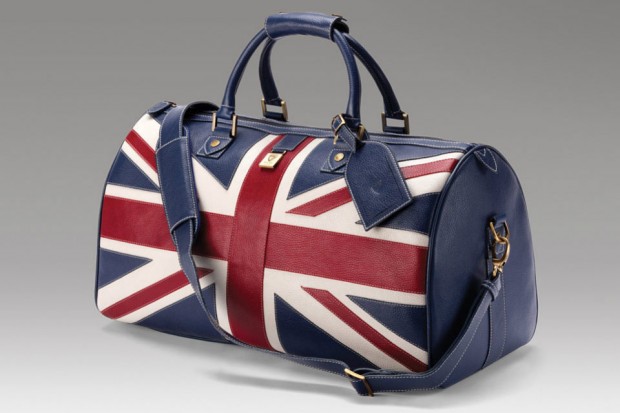 The excellent @SoVeryBritish tweets daily on both the highs and lows of being British – our modesty, hesitation, apologetic nature and preoccupation with two major themes: tea and the weather.
Here are some of their observations on 'typically' British behaviour:
The quiet sorrow of watching the construction of a different sandwich to the one you requested
Expressing genuine concern that you might get "blown away" by the wind
"Let's come back to that" - Translation: Let's forget about that immediately and forever
The fact that this twitter account has such a large following is testament to the British character, self-deprecating and quick to laugh at ourselves as we are. We may be straying into the land of stereotypes, which may not sit well with our politically correct tendencies, but so many of their soundbites are achingly familiar nonetheless.
As a nation, we have many attributes that are respected by overseas customers – our tradition of fair play and honesty, the quality of our products, our professionalism and our reputation for innovation. And those who have visited our 'green and pleasant land' know it didn't get that green without significant rainfall, hence our obsession with the weather.
But what could we be better at? What might be holding us back?
In my job, I get to meet many of our overseas staff, and I always enjoy getting their feedback as to how well the British are received in their particular postings. Amazingly, and without prompting, what each of them says is strikingly similar. In the main, overseas customers are keen to deal with us but, and to put it plainly (quite a difficult thing for a nation so used to beating around the bush) we are simply not pushy enough. Overseas companies expect and want us to be more proactive. We could be pursuing business more, dare I say, aggressively.
Similarly, couldn't we be better at telling everyone how good we are? No one likes a show-off (which surely has a very British ring to it) and every claim has to be backed up with fact, but there is no harm in 'reinforcing' our excellence. I can think of no better way to way to address this than by entering (and winning) awards. It's an ideal solution to the very British modesty problem – why not get someone else to tell everyone how good you are?
There are award categories out there for everyone – export, innovation, customer care, innovative customer care within export – but one of the most prestigious awards is, of course, the Queen's Award for Enterprise, with its categories of Innovation, International Trade and Sustainable Development. As International Trade Director for the East Midlands, it always amazes me that more of our great East Midlands companies don't enter. The value of this accolade cannot be underestimated in a world so interested in the British Royal Family, and the use of the Queen's crest in correspondence can open up many new doors.
So, why not ask yourself what you can do to take your business further, to rise above your competition, seize the moment and to win the day. With the sterling reputation of Brand Britain behind you, surely anything is possible.
UKTI helps many thousands of companies increase their profits and grow through export and inward investment every year
Find news and services information from UKTI
Arrange a meeting with a UKTI international trade adviser (UK cos. only)