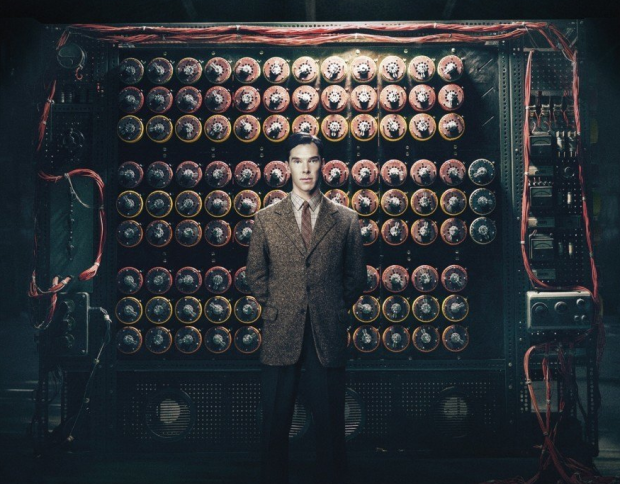 James Bond drives an Aston Martin and then drinks Macallan whisky -- or shoots it off the head of a Bond girl. That's standard product placement fare.
It is a great way for brands -- in this case British -- to associate themselves with a British icon and promote themselves around the world.  And it works. And it works particularly well because these films are such phenomenal successes, and have been for some time.
So what would happen if films instead showcased British innovation, entrepreneurship or scientific genius? That would do quite nicely for promoting the image of a vibrant and brilliant UK to the world's movie goers.
Well this awards season is doing just that.
Two films up for Best Picture at the Oscars -- The Theory of Everything and The Imitation Game -- tell stories of British invention, innovation and bravery. And they're a priceless narrative for what is great about Britain.
In The Theory of Everything, hotly-tipped British contender for best actor, Eddie Redmayne, brilliantly plays Stephen Hawking, the British Nobel prize winner and once-in-a-generation scientist. This film has brought Professor Hawking to the masses. So has the remarkable and innovative British company SwiftKey, who used its artificial intelligence capabilities to provide the speaking apparatus used by Professor Hawking in real life.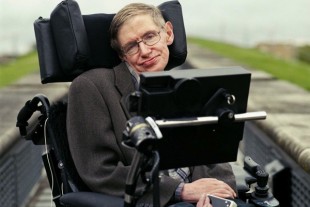 By using cutting edge predictive technology, SwiftKey has enabled Professor Hawking (left) to communicate with incredible clarity and speed, as a company spokesman put it: "leaving him more time to consider the secrets of the universe".
It is one of many examples of how British companies are leading the way in this sector, and making a tangible difference to the modern lives we live.
The other film that is winning awards and telling the story of British genius is the Imitation Game, the story of Alan Turing and his work to crack the Enigma Code during the Second World War.
Portrayed brilliantly by Benedict Cumberbatch -- another supremely talented British nominee for Best Actor who secretly and romantically married last week on Valentine's Day -- it is shining a light on a man who was never as publicly celebrated as his work deserved. Those in the tech community, however, do know the role he played.  Mark Zuckerberg hosted a screening of the film at which he told the people in the room -- largely tech luminaries -- that, without Turing, none of them would have the jobs they were doing.  And Eric Schmidt, executive chairman of Google, agrees about the debt the computer industry owes to Alan Turing, calling him the "grandfather of computers".
Turing and his colleagues at Bletchley Park met the challenge of their generation. They worked to combat the threat from our wartime enemy using something called Bayesian inference, a set of theories on probability.  Today we face different threats to our peace and prosperity. But Turing's legacy continues to this day to play a role in keeping us safe. Take the cyber threat analysts Darktrace, which recently travelled to Washington with Prime Minister David Cameron.  Relying on Bayesian probability theory developed by researchers in Cambridge, Darktrace protects its customers against the new generation of cyber threats.  CEO Nicole Eagan said, "Last year we saw the damage that these threats can cause to hard earned reputations and how they undermine the trust consumers have in a company and its products. Traditional methods of security are no longer enough and it is time for a new machine learning approach that can identify cyber incidents in real time before they turn into a crisis."
The Oscars shine a tremendous spotlight on British brilliance in film. And they shine that same spotlight on the UK itself. This year a crucial part of that story is about Britain's innovative spirit. And what a remarkable story it is!
To find out more about how UKTI can help your business grow, contact me or follow @UKTIUSA .