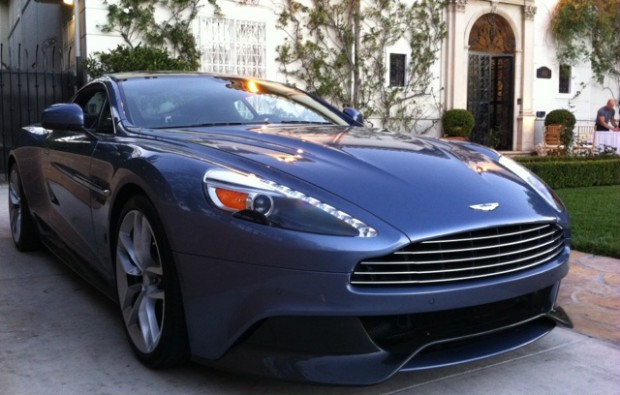 There is no better way to celebrate the turn of the year than with 300 human guests, one alien and an array of British food and drink.
This week I hosted, my now traditional, New Year's British reception.
Away from the multiple-invitation-days of late December, a mid-January event is a perfect time to have a relaxing, and British, occasion.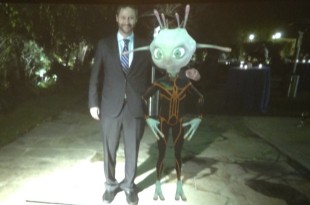 And the leading business and creative folk of Los Angeles - and S.E.A.N the alien - were there with me, sipping Balvenie, taking selfies with an Aston Martin Vanquish and enjoying Snowdonia cheese.
Appropriately on a day our Prime Minister was in Washington announcing US-UK trade and investment deals worth over £1bn, we were celebrating the closeness of the trade relationship on the West Coast.
By putting on a British showcase, we were doing our bit to add to the £90bn a year of exports that come to the US - up £7bn on the previous year.
Food and drink is a great place to start - and we owe thanks to our friends at William Grant and Sons - the owner of Glenfiddich, the top-selling whisky in the US.
They provided a tasting table of Balvenie - they could only be persuaded to offer the 12-year-old not the €40k-a-bottle 50-year-old - which gave our guests a sample of one of the top selling whiskys here. Already worth $10bn a year to Scotland, we have a whisky industry to be proud of and a few more sales won't hurt.
And it is not just whisky that comes from Scotland. Hendrick's gin was available - served with (British) Fever Tree tonic - as was Walker's Shortbread. They make a million pieces a day so comfortably enough to meet the demand increase that our event would have created.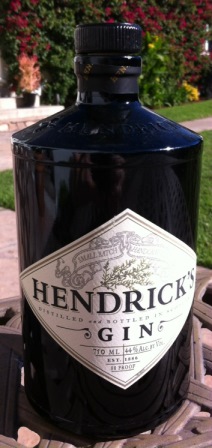 Although we had the option to go Welsh for whisky and gin - there is certainly nothing wrong with either Penderyn or Brecon gin - we opted for the cheese instead. The magnificent Snowdonia - in the form of Amber Mist, Green Thunder and Red Devil - proved an instant success as it did with me when I first tasted it at the Food is GREAT campaign launch in 2013 at Anuga, the world's largest food and drink tradefair.
Although food and drink was a feature, this showcase (like the British export offering) was much broader.
We had ValuemyStuff.com, an innovative British company who offer online valuations of antiques and art - all you need to do is send them a pic of your piece and their experts will do the rest. They are launching in the US and we were glad they could find a space at our event to explain their service - as well as give guests a chance to value an etching by Picasso.
And then there was S.E.A.N. Brought along by British digital creative agency Appshaker, guests were able to watch themselves interact with the alien creature on a screen (as my picture above shows). The live avatar provided guests with a glimpse of the growing tech sector in the UK - and the actor controlling him in a back room did a great job with the so-called British sense of humour. The uses of such a technology in entertainment, advertising, broadcast are boundless - and it was clear some of our business/creativity guests realised that too.
British exports into the US are on the rise and this event was all about doing our bit to help out with the Los Angeles market in particular.
New Year was our excuse/reason this time, but given the quality, and quantity, of British companies trying to break into the market, we will be doing this again soon.
When does Steven Gerrard get here?