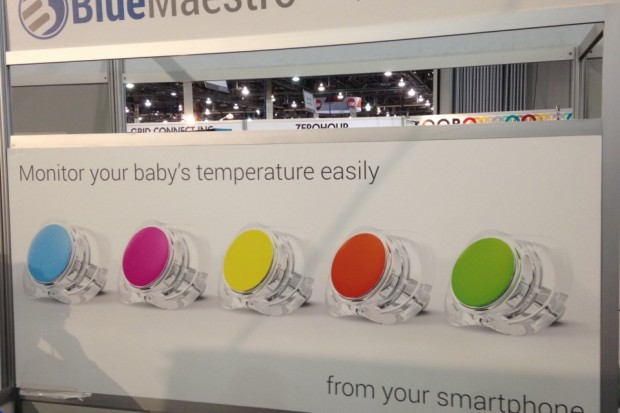 I was attacked by a dinosaur, nearly fell off a skyscraper and was shot at by an alien invader. And all before lunch.
Even by Las Vegas standards, that is a busy morning.
But this is CES - the Consumer Electronics Show - the world's largest trade show in the city with the world's most hotel rooms, and showcasing the world's most innovative technologies.
Those experiences - all via the virtual reality headset of Oculus, an American tech firm with a UK presence - were just a taste of how existing capabilities are being deployed in new and cleverer, and more realistic ways.
I saw more of this on the (enormous) booths of Qualcomm - a San Diego-based firm, a market leader in connectivity and with 250 employees in the UK - and Broadcom, an Orange County-based UK investor.
In their Internet of Things houses, your tv told you when the fridge was left open, all your heating/lighting/security is controlled by any of your mobile devices and your front door automatically unlocks when it recognises your face on a security camera.
And, on the subject of connectivity, British firm Blue Maestro launched the world's first Bluetooth-connected pacifier (somehow the word dummy doesn't do justice to this technology) at the show.
Capable of monitoring your special one's temperature and reporting back to your smartphone, the product has attracted significant press attention. And it's a fantastic example of what British companies, of which there were 39 exhibiting and many hundreds more visiting the show, are capable of.
Cambridge Consultants, a consultancy firm already with a US presence, had a demonstrator of a medical app that tells you when you have too much sun.
There was also Bristol-based MathEmbedded who, with the rise of all the new connectivity and some of the risks it creates, have created an innovative approach to providing security service, support and training for embedded, Internet of Things and complex connected systems.
Even in the modern world of video conferencing and remote connectivity, trade shows and CES, in particular, remain a vital shop window.
Imagine any tech product you might need - and plenty you don't - and CES has companies offering everything from connected baseball bats to robot butlers.
And with a tech sector worth £75bn and the largest software market in Europe, the UK continues to be a strong player in this connected world.
And I was proud to see so many Brits out here in Vegas doing serious business, rather than the usual visitors, risking it all taking on dinosaurs rather than the blackjack dealers.
UKTI helps many thousands of companies increase their profits and grow through export and inward investment every year
Find news and services information from UKTI
Arrange a meeting with a UKTI international trade adviser (UK cos. only)