If someone said to you that you could launch your product in South Korea using a single solution that includes TV shopping channels, e-marketplaces and a range of digital magazine titles all linked to an end to end fulfilment system, you might be forgiven for thinking, where is the catch?
When planning export market entry or expansion, retailers usually assess a range of sales channels available to them. They then use a separate communications channel to support their launch or specific commercial activity. However, an integrated ecosystem of both sales and communications channels is now emerging in markets such as South Korea, allowing retailers and brands to enter the market far more efficiently.
Within these ecosystems, both the sales and communications channels come under the same ownership and are managed in such a way as to mutually benefit one another. The advantage for retailers and brands entering this ecosystem then is the high quality, real time data this partnership of channels generates, not only on content viewing habits, but how this then directly relates to purchasing behaviour.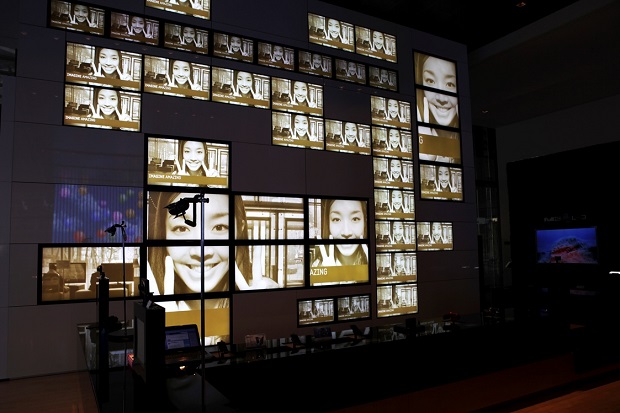 Integrated ecosystems are enjoying huge growth in South Korea. The three largest are GS Shop, CJO Shopping and Hyundai Home Shopping, with projected combined turnover in 2014 of US$5.1 Billion. They each combine paid-for TV channels, e-marketplaces and a range of digital magazine titles, with CJO Shopping going even further with offline pharmacy and restaurant chains. Each one has a powerful range of levers to stimulate consumer demand and serve product using real time data.
Continuing last month's theme of data-led export planning, an export strategy that exploits the breadth and depth of what an integrated ecosystem can offer in markets such as South Korea means that budget dedicated to exporting efforts can be deployed more effectively. Indeed, there is argument to suggest that there is no need for separate budgets across marketing, PR, media, sales and market research budgets because the retailer is buying a fully integrated approach. This is invaluable to companies looking at South Korea perhaps for the first time or looking to expand their presence there. To re-emphasise, this is because the data is real time data.
Here are some digital consumer insights:
South Korea is one of the most wired countries in the world. Most people have access to cable TVs, the internet and smartphones. Broadband speed is 33.5 megabits per second.
TV home shopping channels know how to select the right products for consumers, from the cheap to the super expensive.
South Korea has an excellent logistics and parcel delivery service. Delivery time can be less than two hours in Seoul.
Fully integrated ecosystems now offer a view of the future for retailers and brands. They reach even further out into the lives of consumers through the content they consume. As a result, their relevance is constantly maintained and their effectiveness as a sales channel increases effectiveness.
South Korea is not the only market where these integrated ecosystems exist. CJO shopping now has shopping channels in China, Thailand, Vietnam and Turkey. Given the growth rates of the big main South Korean operators, more countries will follow soon. This follows a global trend where retailing and content look set to become ever more closely entwined. This is particularly prevalent in e-marketplaces, a type of e-commerce platform that allows multiple retailers to sell and market themselves through their channel. With over 300 e-marketplaces worldwide, they are the goliath channels that will drive international retail growth.
If you are a UK retailer or brand looking to export, integrated ecosystems should be part of your strategy, both from a trading and communications perspective. If you would like more information on accessing your chosen market through online channels, contact me at edward.donald@uktispecialist.com
Next month I'll be looking at e-marketplaces as media buying platforms as well as sales channels.