Recently, I wrote a blog on why I think UK companies should attend GREAT Weeks. For my second blog, I let the companies do the talking and asked a couple of our attendees to describe the value they derived from attending GREAT Week South Korea.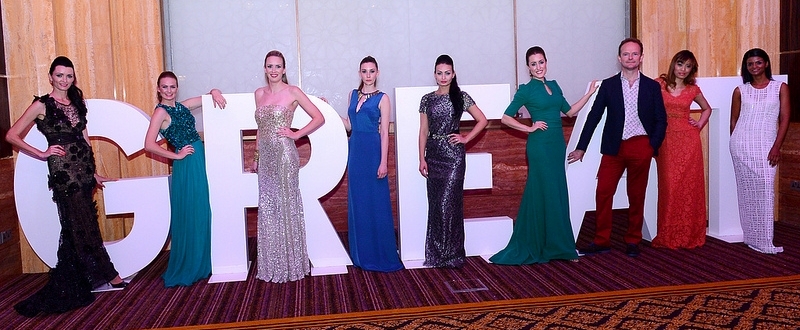 GREAT Week South Korea took place 31st March – 4th April 2014 and focused on Fashion, Food & Drink and Design, with 45 UK companies joining the delegation. The South Korea team put together a fantastic programme with a two-day Fashion showcase, a one-day Food & Drink showcase as well as bespoke one-to-ones with Design companies.
Hear what British companies thought of this trade mission:

"Taking part in GREAT WEEK South Korea was a fantastic opportunity to gain intelligence about this key Asian market. Thanks to the UKTI team who organised presentations from markets analysts and key market players."
"Also, the two day fashion showcase gathered a very qualitative crowd of buyers, distributors, agents and media/PR representatives in one place, allowing us to meet potential partners in Korea. GREAT Week South Korea was made even more pleasant by a cocktail reception at the Ambassador's Residence, as well as networking drinks during the Fashion Showcase. The event also allowed us to share experiences and best practices with other companies who took part in the mission. It was definitively a very positive and productive trip!"
Alessandro Petrelli, Head of International Sales, Radley and Co, a London-based, British accessories brand.
"GREAT Weeks provide a platform to meet and learn. They also provide opportunities to meet local importers, and other UK businesses exploring business potential in Korea.  Shared experiences with other UK companies provided further market insights."
"Meetings with local companies enabled us to better understand the opportunities within the market.  The backing of the UK Government, The Ambassador's Residence and British Embassy as a launch pad for events and meetings provided further endorsement for everyone involved.  The events were well organised and the quality of the attendees high: people came to do business."
Johnny Roberts, Regional Business Director-Asia, Spirits, Berry Bros. & Rudd, a London-based, British wine and spirits merchant established in 1698

"Great Weeks South Korea was a very successful experience for us. The fashion showcase in Seoul not only gave us the opportunity to meet new buyers and distributors but also to network, exchanging strategies and tips.  It is a very useful initiative, even for a brand like ours that already has a worldwide presence. GREAT Weeks are a perfect way to explore a new market with trusted and knowledgeable people."
Matteo Tiddia, Sales and Marketing Associate, TATEOSSIAN, a London-based luxury jewellery company.

"The opening of the Dongdaemun Design Plaza in Seoul was a fitting prelude to GREAT Week South Korea. It represents Korea's commitment to investing in design to drive the future growth of the economy. There was further evidence of this at the design seminar held at the UK Embassy, which was attended by Korea's leading Chaebols - including Samsung, Hyundai Motor Company, KT, SK and CJ – all keen to glean insights from some of Britain's leading brand and product design companies."
"With Korean companies looking to build their presence globally, it is clear there is huge potential for collaboration with London based design consultancies who are hardwired to the rest of the world."
Sholto Lindsay-Smith Director, Industry, a London-based strategic brand consultancy.
If you'd like to register your interest in GREAT Weeks, please visit www.greatweeks.co.uk. You can also follow us on Twitter at @UKTIRetail and @UKTIFoodDrink for live updates on UKTI consumer and retail events geared at British companies with global ambitions.