The opportunity for UK consumer brands to export is huge. Today, the most effective route to new markets is through online shopping platforms. 
It is forecast that consumer online spend will grow to $400bn by 2020. UK cross-border internet retail sales alone will be worth £28 billion by 2020. With such encouraging statistics, it is no wonder that global brands are responding fast to digital opportunities, securing their portion of this incredible market.
Meanwhile, no other country is seeing e-commerce growth at the same speed and scale as China. The rapidly growing Chinese middle class are turning to digital malls to satisfy their desire for luxury, high quality goods, with British brands appearing high on their shopping lists. In response to consumer demand, Alibaba, China's largest e-commerce platform, recently signed an MOU with the UK, raising the profile of British companies amongst its 500m registered users.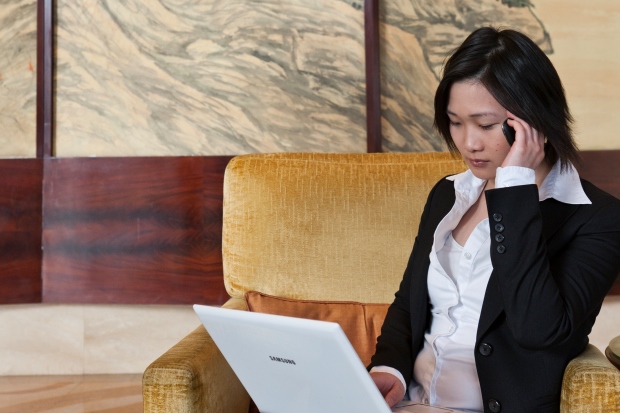 Digital Consumer Behaviour in China
The Chinese consumer market is evolving fast, particularly on how they are making their online purchasing decisions. It is no longer good enough to sell through an English website and hope for the best. Chinese consumers prefer search engine Baidu.com over Google, and are accustomed to different browser interfaces and web designs. Chinese consumers also use social media platforms such as Weibo and WeChat to seek out information before making a purchase, which inevitably informs their buying habits. Taking into account these vital differences in Chinese consumer behaviour online, UK Trade & Investment is working with UK consumer brands to help them to adapt and sharpen their approach, ready to tackle the Chinese market.
Last week UKTI welcomed a delegation of Chinese retailers visiting the UK luxury sector, seeking to explain to British firms the scale of interest and opportunity for UK brands in China. The UKTI sponsored visit was arranged by UKTI China, the China Britain Business Council and UKTI's Consumer and Retail network. Visits to the London Luxury Quarter and meetings with UK's leading luxury brands took place across the week in London, Manchester and Leeds.
UK Trade & Investment is embracing the global shift in consumer behaviour across the globe and pioneering a new approach to supporting businesses in online exports. This will including mentoring UK firms and increasing the number of digitally capable consumer goods companies, allowing them to seize opportunities through digital channels.
If you want to find out more about accelerating your exports through digital, please email us at consumerretail@ukti.gsi.gov.uk