As I write this, our team is currently hosting a trade mission with a group of UK companies from the East Midlands, North East, and East of England looking to expand their business in Mexico's emerging market.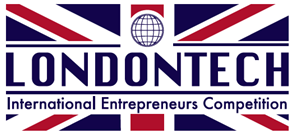 Through a set of tailored visit programmes, companies from different sectors will be able to meet key contacts in their sectors to hopefully identify specific business opportunities. Some of the sectors include healthcare, automotive, security, creative, and advanced engineering.
Inward investment is also one of our centres of attention. We have recently launched a contest called "LondonTech" (external link in Spanish), to identify innovative digital entrepreneurs in Mexico that might consider the UK as a platform for doing business in Europe. The winners will get the chance to visit Tech City in London in May, receiving a tailored program from sector experts and attending the Digital Shoreditch Festival.
The shortest month of the year, but indeed a busy one for Mexico!