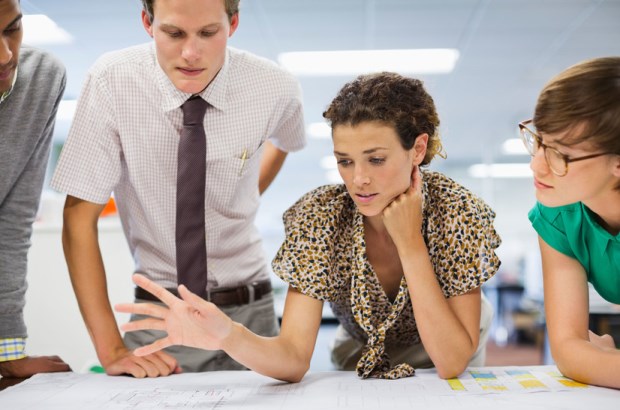 Are you going on another one of 'those jollies' to Latin America, India or other exotic place where the sun shines in the Northern European winter? It sounds glamorous and appealing but, as we know, the reality can be quite different.
Convincing your team that export is integral to your company's business growth or survival can pose challenges for you as a leader, not least when some of the markets seem like a world away from the day-to-day work that your colleagues do. Leading a company with international presence and ambition is exhilarating and rewarding but how do you keep your staff motivated and yourself resilient?
Look after your team
Richard Branson famously said, "If you look after your staff, they'll look after your customers. It's that simple". Exporting provides the perfect opportunity to drive motivation, innovation and inject new energy and vitality into your business.
Making your people feel involved in and proud of their contribution to growing an international company can make the world of difference. Building an international brand isn't as simple as investing in your marketing and external communications - it starts on the inside. Even if your staff don't have direct contact with your customers their contribution to your products or services will impact on your customers' experience and, ultimately, the profitability of your company.
So, what can you do to optimise staff motivation?
Team meetings
Regularly report on your export business planning at your team meeting and explain the link between their day-to-day job and its contribution to the company's international growth. Make your export business planning and stories an integral part of your team communications, whether it's face to face or through written communications -  emails, newsletters, blogs, the noticeboard etc.
It can be very motivating for your staff to understand the difference your products and services are making socially, economically and environmentally in other countries - it makes their endeavours all the more something to be proud of.
Often employees aren't aware of your company's Corporate Social Responsibility (CSR) policy. Make sure your employees are aware about it and if you don't have a CSR policy, or haven't looked at it recently, perhaps now is the time to address it and gain your team's ideas and contribution to it.
Fundamental business drivers of business growth and survival, such as the new opportunities in seasonal variations in and volume of demand that new markets can provide (and their implications for turnover and jobs), are also worth reiterating.
Tell stories
Stories can be described as 'data with soul' and are a great way of animating your business reporting. Is there something that happened recently that you can share with the team to illustrate how your products/services have made a difference in new markets? Do you have any cultural faux pas anecdotes you can share with the team?  These can be great for demonstrating the communication challenges faced when doing business internationally and are interesting insights into culture.
Story sharing is an important part of developing a positive organisational culture. Stories also help you and your team to sell. Be aware that story sharing also helps to unleash the positive power of your own vulnerability (more on this here in this TED Talk by Brene Brown).
Bear gifts
It's a thoughtful gesture to return from your trips bearing gifts (sweets, snacks etc) - a few treats from places you visit are a sweet reminder that the company is going places.
Sharing some of the fruits of your travels encourages interest in the company's overseas endeavours and can complement your story telling about your food, drink and other encounters abroad.
Inspired by design
Making subtle changes to the physical environment in which your employees work can boost morale and encourage knowledge sharing, innovation and efficiency. Are there areas of your space that could be improved and made more 'worldly'?
A world map in a prominent place in your workspace (not just in the export team's office); multi-language welcome signs; inspiring images or artwork of places where your company operates or aspires to work in. These all help to create association with the day-to-day work and your company's international strategy.
Do your employees feel they work for an international company; and when you receive visitors to your workspace, will they get the feeling that you are an outward-looking, global company? The work environment in itself tells a story and will contribute to attracting and retaining talented and committed people.
Autonomy, purpose, mastery
Motivation and talent retention is also linked to factors such as enabling staff to have autonomy, a sense of purpose and the ability to apply their mastery or skills.
Companies that enable autonomy, purpose and mastery to flourish are more innovative, productive and profitable but this  requires commitment to embedding these values through leadership. To learn more about this I recommend this wonderful animated talk based on the ideas of Dan Pink 
Award winning & looking good
Entering business awards is a great way of raising your profile, highlighting your credibility and motivating your people. There are many types of award you should consider entering in for. Some of them can be specific to your sector to highlight, for example,  your expertise and innovation; others can give you local, national or international recognition.
Examples include International Business awards, Exporter of the Year or the prestigious Queen's Award. As I write, there's still time to enter for the Virgin VOOM GREAT Award , and the Llloyds Bank QBE New Exporter of the Year Award
If your International Trade Adviser encourages you to apply for an award, there's good reason for it. And when it comes to the awards ceremony, try and involve as many of the team from different parts of the business  - remember, a good leader makes the people s/he leads look good.
News about winning an award or achieving a significant export deal is news worth spreading. Ensure that you leverage your good news stories by getting them into the media including the press, radio and TV. Launch press releases and don't be afraid to contact media channels - they are often delighted that you have a good news story for them to publish or broadcast.
Look after yourself
Travel safe
Travel can be super fun but it also takes its toll. Seasoned travellers are well aware of the perils of over tiredness, dehydration, poor diet and tummy trouble. These are all normal so it's a question of being more conscious of these things and planning for and managing them to avoid exhaustion. Scheduling wisely can be key to this - give yourself plenty of space and time at new locations to adjust (and to readjust when you return). Ensure that less seasoned travellers in your team receive good counsel on this too. Your health and personal safety are of tantamount importance so don't overlook them. Always check the FCO guidance for the country you are visiting. If you have concerns about anything when abroad speak to someone at the embassy or High Commission - ensure you have their contact details to hand before you set off - your International Trade Adviser can help with this.
Keep wise counsel
Sometimes it can be lonely at the top. Don't be afraid to seek support and advice - there's always something you can learn from other export leaders. In the North West we have a cadre of Export Champions, seasoned exporters who act as ambassadors for export and mentors to other exporters - ask your ITA to be introduced to one of you're not sure who they are. You may also consider joining a peer support network for CEOs or MDs - local groups run face-to-face networking and learning events. Contact me if you'd like some ideas on this.
These are just some of the many things you can do as a leader to help you and your business stay on top of the world.
For support and advice on internal (organisational) or external (marketing and sales) export communications companies in the North West  can contact me at sara.knowles@uktinorthwest.co.uk Companies in the rest of the UK can find their local UKTI language and culture adviser by contacting your local UKTI office
What piece of advice would you share with other export leaders?  Please share your comments below!