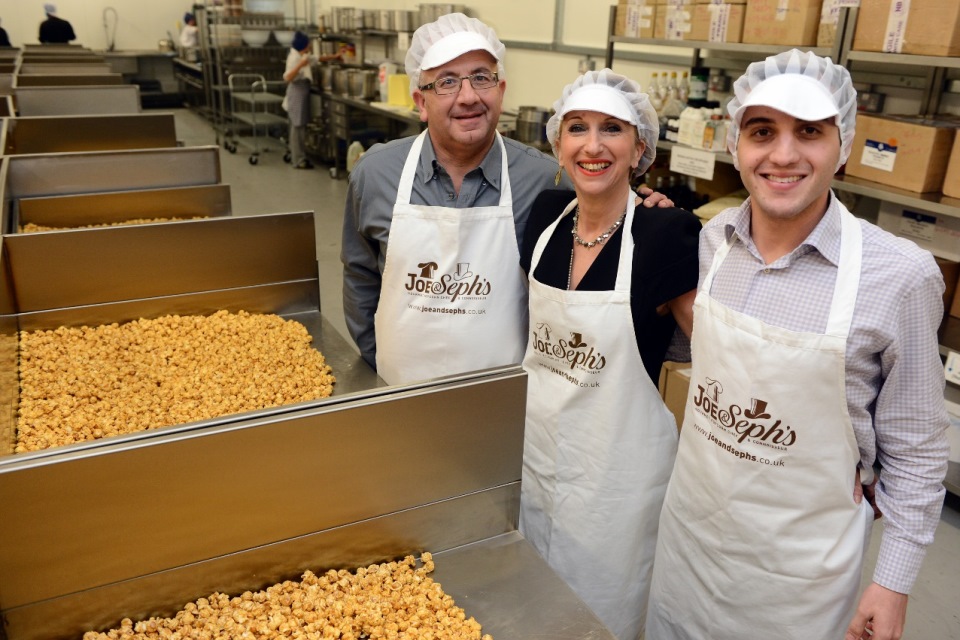 I started Joe & Seph's Popcorn with my parents, Joseph & Jackie back in 2010, and our mission statement was to create the best-tasting popcorn in the world.
Given our early ambition, exporting was always going to be a key part of our business and nearly six years on from the day we sold the first ever pack of Joe & Seph's at a food show, it has proven to be a fundamental part of our growth, contributing 21% of our total sales last year. We now export our popcorn to over 17 countries around the world, including Western Europe, Scandinavia, the Middle East, and even as far as China, Japan and Australia. Furthermore, in a bit of a "coals to Newcastle" story, we're also now exporting to the home of popcorn, the USA!
One of our proudest achievements to date was being awarded the Grocer Exporter of the Year in 2015. Given our tough category this was totally unexpected, but the feedback from the judges was really interesting, and I think some of the points they made would be interesting to share with other SMEs looking to grow their export business…
Firstly, finding the right distribution and retail partners is vital – we have a premium product so needed to target department stores and more niche wholesalers where we know it would sell – it can be tempting to go for the first offer, but we've learnt that it's far better in the long term to be patient and strategic. Of course, this is easier said than done when you're not fully clued up on the intricacies of a foreign grocery market!
UKTI were brilliant in sharing insight and suggesting appropriate partners, but I would also recommend chatting to people from other similar companies as it is amazing how happy people are to help you (especially if you buy them a drink first!). "Phone a friend" is definitely our most utilised lifeline – speak to other companies to find out a bit more about a new distributor; how reliable they are at paying invoices, how proactive they are at selling and so on to make an informed decision.
International trade shows have also been really useful for Joe & Seph's. Our first was a tiny pod stand in Anuga, Germany, but now we attend 4-5 international shows a year. As a smaller business, going out with UKTI and being part of the UK Pavilion has been great – the UK has a great reputation for quality and innovative food and drink products, so you'll generally get the best buyers visiting the pavilion and tasting your products. It's also a great place to network with other businesses and share a bit of insight. They are a bit of an investment, especially when you factor in hotels, travel and a few local delicacies, but they've been vital for us - plus it's nice to get away from the office every so often!
In our award entry, we described the "tailored approach" we take to each market. When we first started exporting, we quickly realised that what might work in the UK might not necessarily translate to other countries, so it was important to get a good understanding of the market and its consumers to ensure the range was appropriate. We've found in Far-Eastern markets that our traditional British flavours (like Cheddar Cheese and Strawberries & Cream) were particularly popular, while in France savoury varieties like Goats Cheese & Black Pepper are the strongest sellers.
Shipping internationally from our e-commerce site has also been a great tool for word of mouth marketing and also adds credibility when pitching to buyers by proving there is demand for your products in a country.
In short, be patient, strategic and don't be afraid to ask for help!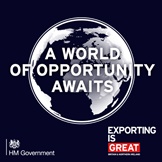 You can find global export opportunities on the Exporting is GREAT website. Visit the site for export leads, practical support and inspiration for UK companies who want to grow their business through export