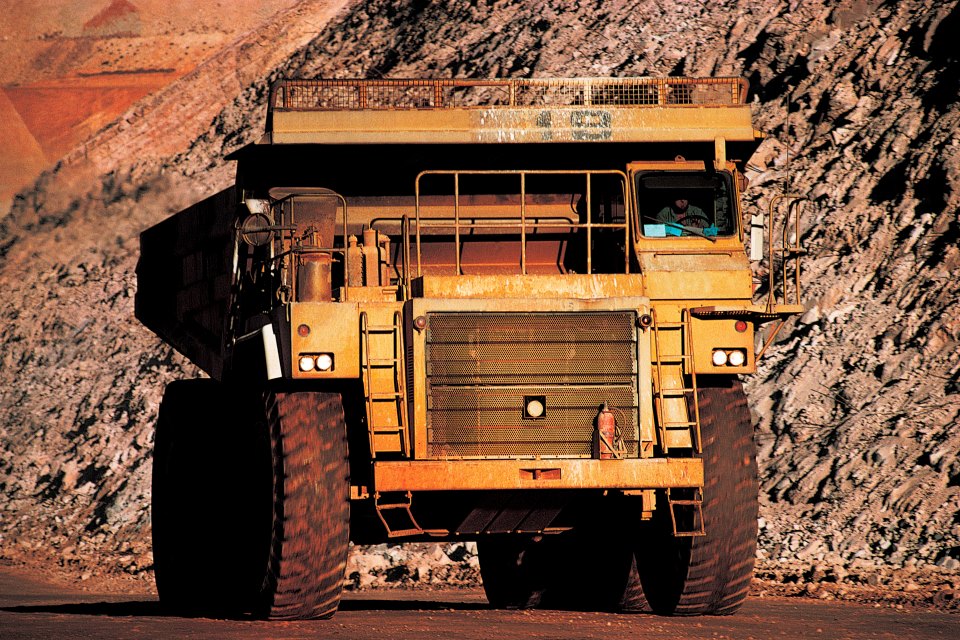 Copper prices are plummeting in Chile,  a country where copper exports make up 49% of total exports.
But this is not bad news at all.
What should be bad news for UK mining companies looking to do business in Chile is quite the reverse. The downturn in copper prices is only driving the hunt for new innovations and technologies which can streamline the mining process to make it cost reductive and energy efficient. One only needs to look at the Chilean Copper Commission's mammoth investment of £70 billion in pipeline projects over the period 2016-2023 to prove how investment in mining is still a priority.
Although some projects are being revaluated, there are still major projects being pushed forward. For example, the Chilean state copper company CODELCO is even planning to expand its El Teniente mine- which is already the largest underground copper mine in the world.
As the Vice President of the Chilean Copper Commission, Sergio Hernandez, commented earlier this year, '…All mining processes where renewable integration is a real possibility. For us, it's key to understand the current barriers and potential use of renewables for the Chilean mining industry.'
The same can be said in other countries in the region, such as Peru, whom echoes the call for productivity improvements and cost control through innovation. The message everywhere is that investing in solutions is integral to keep the sector moving forwards and upwards.
The Chilean mining sector is forward thinking and there is a strong focus on developing the apparent peripheries of the sector through new technologies or transferring technologies from other sectors. There is already current scope and interest in drones for safety and forming the basis for the introduction of 3D imagery, telematics for tracking, RFID technology in fleet control, warehouse management, document archives, stock controls and much more. These areas further open up the realm of opportunities for UK companies in the Chilean, and wider regional mining sector.
But why UK companies in particular? The Chilean mining industry is keen for innovative expertise, especially in the areas of operational efficiency, and particularly with regards to energy, water and waste in order to keep costs down. There are also good opportunities in tailing management.
UK mining companies stand out for their skillsets and innovation across the mining spectrum, from exploration to construction to operation and optimisation, and especially in the development of the new technological advances that could revolutionise the industry. Chile itself is a great entry point into the region for new companies; its stable economy, low level of corruption[1] and a very high level of economic freedom[2] mean that its economy is very much aligned with ours.
Above all, the UK 'brand' is highly respected in Chile; something that will bear fruit come April, when UKTI Chile will hold the UK Pavilion at Latin America's largest mining fair EXPOMIN. The Pavilion will be also be supported by the UKTI posts in the rest of the Pacific Alliance (Peru, Colombia and Mexico), reiterating the close synergism of the Alliance, and further unlocking the opportunities for the UK in these incredibly important mining regions.
With already nearly forty UK companies, top universities and institutions signed up to exhibit, at an event attended by ministers and top decision makers in the industry, along with attractions to draw in customers such as a "British pub" themed meeting area (Business to Business meeting area) and events on the Pavilion, the UK is primed to show itself as an ideal candidate to meet the specific demands of the Chilean, Pacific Alliance and wider Latin American mining sectors.
For more information on the Chilean mining sector, business opportunities and joining the UK Pavilion at EXPOMIN 2016, please contact me, trevor.hines@fco.gov.uk  scott.bennett@fco.gov.uk or viviana.daza@fco.gov.uk.
[1] Ranked 23rd of 167 countries worldwide (Corruption Perceptions Index 2015, Transparency International)
[2] Ranked the 7th freest economy out of 186 countries worldwide (Index of Economic Freedom, 2016).
This post has been written in collaboration with Ronak Anand. Ronak is responsible for Mining Business Opportunitie at the British Chamber of Commerce at Chile.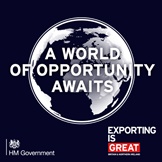 You can find global export opportunities on the Exporting is GREAT website. Visit the site for export leads, practical support and inspiration for UK companies who want to grow their business through export