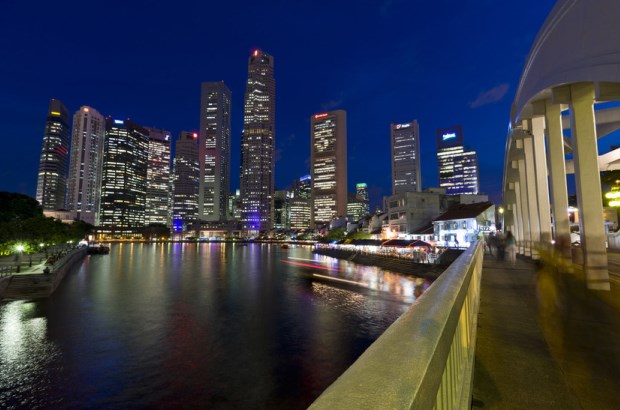 Cities are changing … rapidly. By 2050 the number of people living in urban environments will have grown from 3.5 to 7 billion, and so will the need for city based services – from transport, energy, infrastructure, to health and education with security, privacy, standards and financing all crucial to ensuring a safe and sustainable society.
Cities throughout the world face similar challenges to becoming smarter - requiring cheaper, more sustainable energy to faster, more integrated transport systems with the UK ideally placed to provide some of the most advanced and innovative solutions.
Via the Future Cities Demonstrator Programme, the UK Government has funded 29 cities to develop new applications to integrate and improve services.  Four winning cities were awarded funding – with Glasgow receiving £24 million and Bristol, London and Peterborough each receiving £3 million.
In 2014 Peterborough beat cities including Dubai and Buenos Aires to win the City Award at the Global Smart City Expo on Barcelona.  It's been estimated by the Future Cities Catapult that there are 32,000 UK businesses currently servicing the UK domestic smart cities market, ensuring a vibrant supply side sector providing potential for UK companies to export to the increasing global market.
To support UK companies in their drive for export growth the UK Government is facilitating events and activities overseas where fostering collaboration and partnerships with local market companies. During the Connected Cities Trade Mission (follow #connectedcitiesuk on Twitter), organised by UKTI and Innovate UK,  ten of the UK's most exciting technology companies are pitching to government, the private sector and investors in South East Asia. Their aim: to win contracts and investment in this rapidly developing area.
The mission will visit Malaysia and Singapore from 14 – 18 March 2016. It will showcase British ingenuity and innovation. Before travelling the companies received bespoke training, in preparation for the trip to Malaysia and Singapore around techniques preferred in SE Asa when pitching for specific business opportunities. Whilst in market, the companies will visit incubators, private businesses and government, as well as hold roundtables and pitches sessions with investors
Developments in software, hardware and telecom networks are enabling more interaction between people and places and more machine-to-machine communication, creating an internet of things. Opening-up and making sense of this is giving citizens more ability to interact, work and play within their city.
Using data sensors, smart city technologies are able to respond in real-time to everyday events including congestion, waste management, infotainment, e-democracy, energy supply and more… Smart city technologies use cross-sectorial solutions to address key urban challenges ensuring optimal use of resources, increased energy efficiency, intelligent traffic management and the provision of more effective healthcare services.
UK smart city expertise is focused around the convergence and integration of healthcare, transport, education, energy, smart grids, the built environment and digital media. Cities throughout the world face the challenge to become smarter from cheaper, more sustainable energy to faster, more integrated transport systems.
Trade missions and trips like Connected Cities are essential for increasing Britain's global influence in this growing and important sector. The UK has the potential to provide Connected Cities' solutions to the world. And be in no doubt there is a big prize out there for the winners!
The global smart cities market is now worth and estimated £280bn (and set to rise to £1tn by 2020). UK Government is keen to support an industry-led drive to increase the UK's current 10% share of this burgeoning market.
More generally, the importance of supporting more British companies similar to this on this mission and getting them 'export ready' is clear. UKTI research shows companies that export are more profitable, more productive and more innovative than those that don't. They are also more likely to survive any economic downturn.
So, congratulations to the companies taking part in the Connected Cities Trade Mission to SE Asia in March 2016 - you'll soon be hearing more from each of them in the Smart Cities arena, I'm sure.
Aralia Systems Ltd: Aralia provides citywide and national, urban and transportation security systems. During this mission, Aralia will introduce 'disruptive technology' cameras that provide greatly enhanced situational awareness, in conjunction with scene analysis systems.
Block Dox Ltd: is a patent pending software platform and mobile application that enhances building management with real-time and predictive intelligence, using the Internet of Things.
Bronze Software Labs Ltd: is a proven, multi-award winning UK based software firm specialising in mobile and wearable application development.
The Carbon Trust: runs an international low carbon cities programme, working with selected cities in Mexico, Chile, Malaysia and the UK. The programme gathers relevant data on carbon and energy use, and determines the best value strategies for climate change mitigation at the city scale.
Demand Logic: provides a central console to monitor the health of commercial buildings. This monitoring is used to manage the buildings to improve comfort, reduce energy wastage and to maintain buildings more efficiently.
Design for Social Change ltd (D4SC): is an urban innovation company based in London, Bangalore and Berlin. D4SC develop collaborative urban technologies to co-create smarter cities.
Multipass UK Ltd: provides customers with a seamless ticketing system which aims to allow users to forget about paper tickets and to travel simply by using their bank card.
Ordnance Survey International: is the national mapping organisation of Great Britain. A government-owned company, it is relied upon by business and government to underpin operations and decision making through the provision of a range of spatial data, online services and bespoke solutions.
Preliminal Limited:  has built the Mantle platform to create rapid 3D built environments in near real-time from standard vector map data. Mantle's environments support virtual cameras, geodata overlays and direct interaction.
Telensa Ltd:  makes wireless smart city control applications, including the world's most widely deployed smart streetlight solution.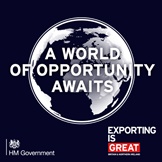 You can find global export opportunities on the Exporting is GREAT website. Visit the site for export leads, practical support and inspiration for UK companies who want to grow their business through export