That was the slogan used by PR firm Ogilvy to change international perceptions of Mexico in 2011, when drug cartel wars in the country were at a particularly bad stage. I recently started my role as Head of UK Trade & Investment (UKTI) Mexico, and I can see the slogan still has relevance.
The Mexico I thought I knew is very different to the one I am getting to know. Although it is not without its challenges, it's an amazing country; culturally rich and naturally beautiful, with amazing food, friendly people, and a young and dynamic workforce. There is tremendous human capital here – 122 million people – and a vibrancy and positivity that is infectious.
There's no doubt the country has many faces. An example of one of the lesser-known ones is Xochimilco – normally known for its raucous party boats but also one of the most tranquil and biologically diverse places you will find anywhere, and only 30 minutes from the hustle and bustle of Mexico City.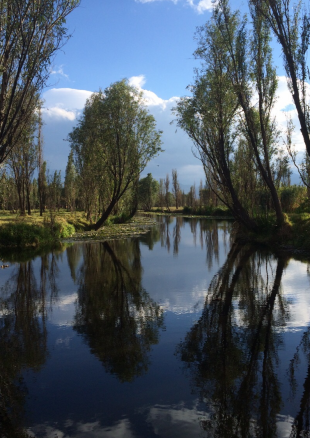 A mile from Xochimilco, at the end of my first week in post, I gave my first speech in Spanish at Cervefest, Mexico's most important craft beer festival (at which the UK was country of honour). Participating in this event was one of the many activities for a trade mission comprising 38 UK companies in the food and drink, retail and industrial sectors led by UKTI and Invest Northern Ireland. We also took the mission to Guadalajara, home to one of our three other UKTI trade offices in Mexico, for Expo ANTAD, the largest retail event in Latin America.
I'm delighted to report that during the event a number of contracts were signed and that doesn't surprise me – the UK has the most diverse range of food and drink in the world and there are good prospects for British companies here. There is real affection for Britain and keen interest in our products and services, as evidenced by the huge impact of the GREAT Campaign here which, through targeted marketing/PR, events and trade missions, is providing a platform for connecting more and more Mexican and UK companies.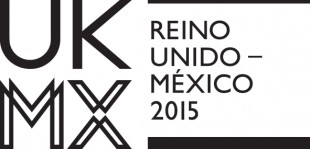 Another key campaign for us is 2015: The Dual Year of the UK and Mexico, which got off to a flying start. The state visit by President Peña Nieto was accompanied by the largest and most high-powered group of Mexican business leaders ever to visit the UK. The visit will enable the two countries to strengthen their export and investment co-operation, and I expect to see the benefits for years to come.
More recently, the Embassy's Queen's Birthday Party was one of the best organised and attended I have been to, with around 1,500 people enjoying a lively atmosphere with the best of British in strong evidence. The party provided the perfect platform to raise awareness of the Dual Year and the Milan Expo/Grown in Britain campaign, through which we are promoting the UK's strengths in creativity and innovation in several key sectors.
The Dual Year consists of over 120 events in 13 cities in Mexico, with a similar programme in the UK. The year-long initiative is a team effort across government and, for The Year of the UK in Mexico, with our fantastic sponsors EY, Shell, HSBC and Diageo. Two events I am most looking forward to are the Formula 1 Grand Prix in Mexico City and the International Book Fair in Guadalajara, the largest of its kind in Latin America, at which the UK has the privilege of being the country of honour.
There was much excitement in the city centre not long ago as the new James Bond movie Spectre was being filmed – British film and digital expertise are just two of many creative opportunities here for British companies. There are also huge opportunities in the new Mexico City airport project and in the healthcare, innovation/technology and automotive sectors.
And it's no secret that the energy opportunities here are massive, especially following the recent oil reforms. I recently completed a mini oil and gas roadshow with colleagues, meeting companies in Mexico City, Villahermosa, Ciudad del Carmen and at Houston's Offshore Technology Conference, where there were more Mexican firms than ever. As well as meeting representatives from Pemex, Shell and BP, we spoke to companies across the supply chain to understand their views on the reforms.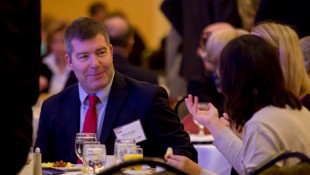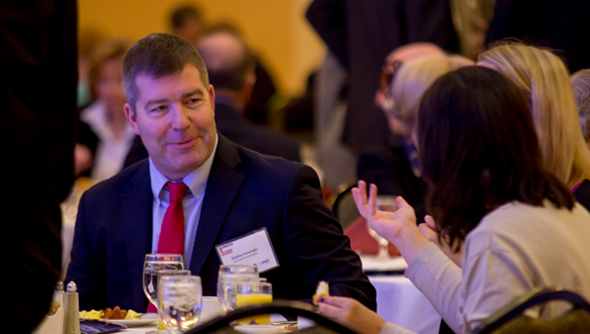 The industry consensus is that they will bring substantial business for UK firms in Mexico. Despite the challenge of the lower oil price it was encouraging to see UK companies strengthening their operations in Mexico, preparing the ground for the impending arrival of international oil firms and the substantial opportunities this will bring. Support for UK firms comes in the shape of a recent memorandum of understanding signed between Pemex and UK Export Finance, which will establish a $1 billion line of credit for UK firms. In addition, we have developed a campaign of activity including a major Mexican showcase event here in September.
The Embassy was in full force at the first-ever aerospace and defence show in Mexico, the Feria Aeroespacial México. The event provided an excellent trade platform for security, defence, aerospace and satellite-communications end users and suppliers. UK companies present had many one-to-one meetings with Mexican counterparts and I expect to hear about business being done in the near future. With very strong oil and gas, automotive and aerospace sectors in Mexico, I am interested in how we can support innovation and technology transfer across these industries – a challenge that the UK has been facing up to as well.
The UK Government is also facing up to the increasing commercial potential of Mexico – it expects exports to and investment from the country to pick up significantly in the coming years. Professional-services firm PwC predicts that it will be the seventh-largest economy in the world by 2050 – the business opportunities here are set to get bigger and bigger.
If you think you know about doing business with Mexico, but haven't done so yet, I'm confident we can change your perceptions. I have a fantastic team who can give detailed insight on the market, add value to your business activity and make a real difference in helping your company export here.
If you'd like to know more, or you have feedback on the blog, contact me at stephen.cartwright2@fco.gov.uk. If you'd like to follow UKTI Mexico's activity, you can do so on Twitter, LinkedIn and Facebook.