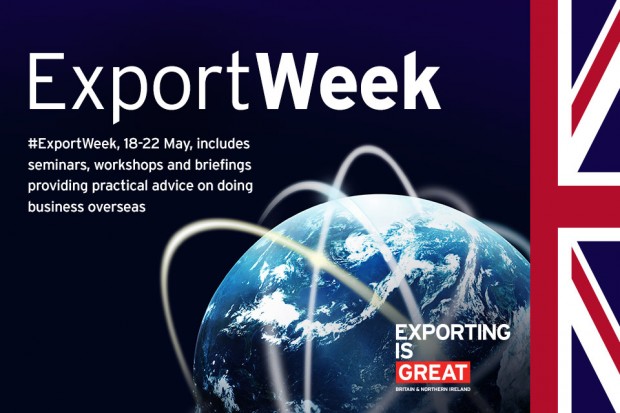 UK companies are hearing the message – companies that export are more profitable, more productive, grow faster and are more likely to survive economic downturn than those that don't.
This was UKTI's message to companies last week as we held our 6h Export week in 9 regions across the UK.
Last Monday, I accompanied Francis Maude, Minister for Trade and Investment, to the West Midlands to launch Export Week. This was the Minister's first visit to the region in his new role and throughout the day we met with companies keen to either begin exporting, or explore new markets overseas.
Both the Minister and I were impressed by the ambition and appetite of West Midlands companies to export. This sense of enterprise was echoed throughout the UK as more than 1,500 companies attended over 70 UKTI events to learn how they can achieve their export ambitions.
Export Week is also an opportunity to celebrate the global successes and achievements of UK companies. As part of our understanding of the region, we visited Jaguar Land Rover (JLR) to see first-hand the transformative effect overseas investment is having on one of the UK's best-loved brands. Talking to apprentices during a tour of this state-of-the-art plant and watching British innovation in action, was a particular highlight. We also met with medium-sized businesses, including Filtermist and Ricardo who are expanding their overseas business with UKTI assistance.
And as Export Week began, Guildford-based Silent Pool Distillers, and Isle-of-Wight-based Island Brewery returned from Milan Expo where they represented UK's food and drink industry to a global audience. The UKTI team at Milan Expo are working with partners to promote UK international agendas and showcase British innovation, creativity and global leadership on an international forum. Attending Milan helped Silent Pool and Island Brewery to further their global reach by meeting with buyers, and industry experts from across the world.
We also launched UKTI's First Time Exporters Programme while we were in the West Midlands. Designed to help companies who are considering exporting for the first time, this tailored package of support includes training and advice, as well as access to a dedicated digital trade adviser and online tools to assist with export planning.
Last week brought home to me that British goods and services are in demand throughout the world and there has never been a better time for UK companies to export. UKTI is there to help.