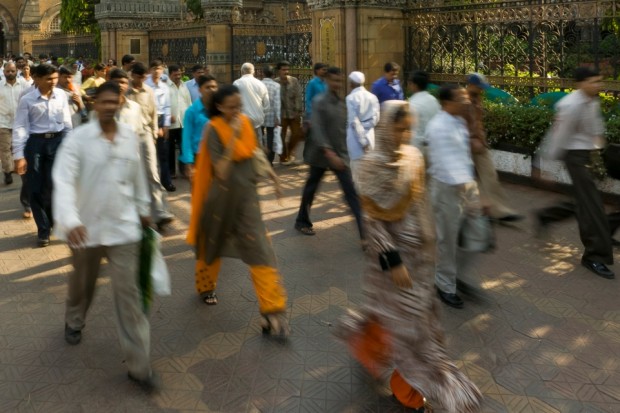 Smruti Sriram, CEO of ethical eco-packaging and reusable bag manufacturers Supreme Creations, gives her personal take on doing business in India
"OK so we have it confirmed from our sponsors that we are good to go on the tote bags for fashion weeks in London, Paris and Milan. I need the first consignment in two weeks – I know it's a push, but you are miracle workers. Please say yes…?"
A typical Monday phone call from one of our clients with a fairly impossible deadline. Our clients are some of the biggest and best brands in the world, and for over fifteen years we have collaborated with them to ensure that we can deal with 'impossible deadlines'. Supreme Creations are the world's largest ethical manufacturer of reusable bags and eco-friendly packaging to clients such as Nike, River Island and Tesco. We make bespoke products for marketing and retail campaigns. With such a high level of customisation offered to our clients - 17 million options of fabrics, accessories and print-types – we are compelled to operate a very complex supply chain. The origin of this supply chain is not in the UK or in Europe, but in enigmatic India.
Why India? As a former British colony, India has had a long-standing trade relationship with Britain. However India, given its vast size (India at 3mn km2 dwarfs the UK's 0.25mn km2), populace (1.25 billion people) and cultural diversity (122 official languages), is a country which is often met with some trepidation as a choice of trade partner.
India is a nation of extreme contrasts. Successive Indian governments have urged multinational companies to inwardly invest, however complex legal structures prove prohibitive. The bureaucratic infrastructure is frustratingly labyrinthine, yet the Everyman has an extraordinary can-do attitude. The high value attested to education has borne some of the best minds in the world, yet basic amenities still deprive millions.
Nonetheless it is this unique blend of juxtapositions – much like a secret curry recipe – that has made India one of the fastest growing economies in the world – packed with people, passion and entrepreneurialism. The new Modi government has ambitious growth targets and is determined to show, especially to the pessimists, that India is serious about business.
One would be foolish to assume that working in India, or for that matter any country, would be plain-sailing. However given the intrepid British mind-set, all is possible, if you follow a few basic tips:
Get on a plane.  First, speak to your UKTI adviser on which region or city suits your specific business need. They will then route you to the appropriate local consulate who will in turn assist you to find some suitable trade partners.
Once you are comfortable that you have the right links, apply for a visa and get on a plane. Work with a well-reputed local to provide assistance once you arrive – it is also best to stay in the more premium hotels, so that your adviser is not the sole source of information. Supreme Creations benefitted greatly from the British High Commission, through meetings and connections; our ethical factory in Pondicherry was inaugurated by the British High Commissioner.
Be rigorous. When garnering the services of a company or an individual in any India / UK trade partnership make sure that you are continually following up on the request by email and by phone.
Be kind.  Even if communication to you is in broken English or a promise has failed to be met, it is imperative to be sympathetic. As aforementioned, the infrastructure in India is a developing one. Strikes at customs, road closures or intermittent lapses in electricity are commonplace. If you get frustrated, you are not alone (it is more frustrating for the people on the ground). At Supreme Creations we champion the empowerment of women in our supply chain with 9 out of every 10 workers being women. We unashamedly tell their stories to our clients and let it be known that behind every product is a person and their own story.
Read more about Supreme Creations Business is Great story here
Sources: Census India 2011, Reuters