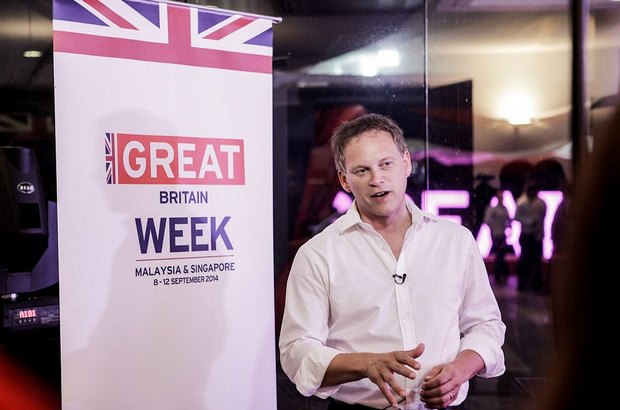 In September, UKTI held a GREAT Week mission to Malaysia and Singapore, two key markets in the ASEAN (Association of Southeast Asia Nations) region, set to be one of the world's top ten largest economies by 2020. Both Malaysians and Singaporeans love British fashion brands and both countries are investing in their tourism sectors. This is why the GREAT Week focused on retail, food & drink and the experience economy sectors. During the GREAT Week led by the Rt Hon Grant Shapps MP, UK company delegates showcased their products and services to potential Malaysian and Singaporean partners and customers on seven separate occasions.
David Willrich, Managing Director, D J Willrich says "It would be almost impossible for any small company to achieve the level of exposure and information gathering operating on their own, achieved during the GREAT Week, and for that reason alone the week was a great success!"
Launch of 5 new UK brands in Malaysia
The Malaysian Government plans to double its retail sector to be worth £36 billion by 2020. During the GREAT Week Welcome Reception, leading e-commerce retailer Zalora, launched two new UK fashion brands New Look and Lola Skye in a fashion show alongside River Island. The 200 Malaysian guests, celebrities and 50 media that attended the Reception at the High Commissioner's Residence were also invited to try English classic Maids of Honour Tarts from Newens Tea House, which will be opening their first international outlet in Kuala Lumpur in October.
At an exclusive British pub night, guests were able to sample, for the first time in Malaysia, traditional British ales and beverages including Bombardier Beer and Harry Brompton's London Ice Tea that will feature on Mr Brooks Bar menu from November 2014.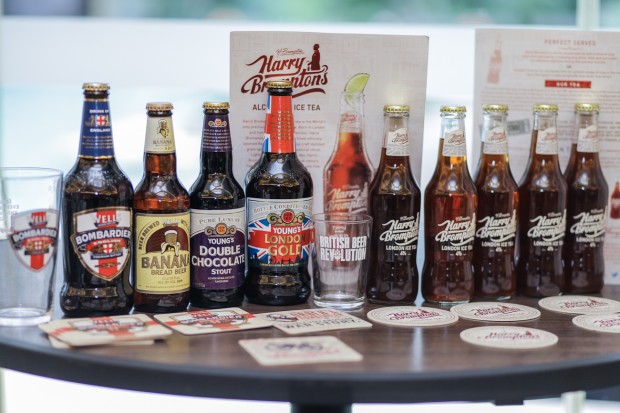 British Food & Drink Fair
As part of the GREAT Week, Ben's Independent Grocers, part of the BIG Group, organised a three week British food & drink fair to promote over 200 British products. At the launch, BBC MasterChef Winner 2014, Ping Coombes, cooked 'Ping's Fish & Chips' using specially sourced British coley in the supermarket's show kitchen.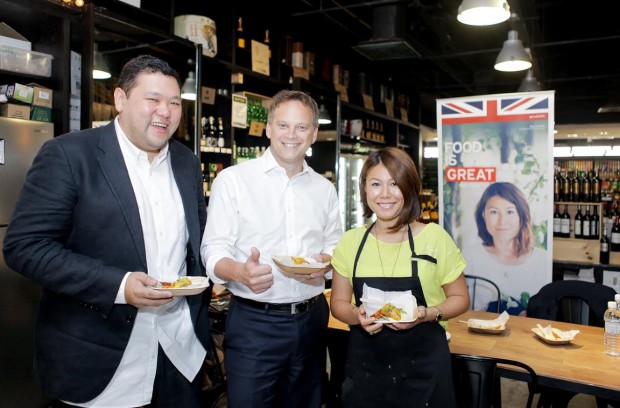 Excellent opportunities for experience economy sector
In the five day GREAT Week, the Experience Economy delegates visited Kuala Lumpur, Genting Highlands, Melaka, Iskandar Malaysia and Singapore where tourism is a major contributor to the local economies. In Iskandar Malaysia they met with recent UK inward investors Pinewood Studios and Gateshead College based in Educity and saw Legoland that broke targets by achieving over £1 million in sales in its first year of operation.
In Singapore, delegates visited Gardens by the Bay to view the iconic man-made supertrees from the elevated skyway and also visited Singapore's premium retail district, Orchard Road. The reception the UK delegation received throughout the GREAT Week in Malaysia and Singapore was excellent, especially in Melaka where they were hosted by the Chief Minister and the majority of his ExCo committee.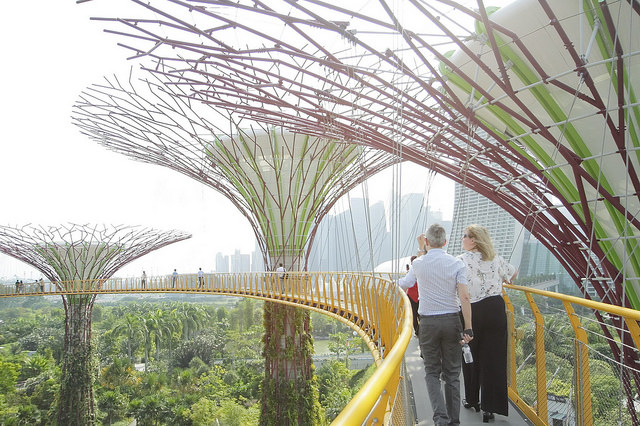 To find out more about GREAT Weeks, visit www.greatweeks.co.uk or search 'GREAT Week' on YouTube for highlights and snippets on the series. You can also view and sign up to other trade missions that UKTI runs and supports at events.ukti.gov.uk.