By the time you read this post, UKTI will just have launched the 'Innovation is GREAT' campaign in Warsaw. The campaign, which is very close to my heart, is designed to support cooperation between Britain and Central & Eastern Europe (CEE) to drive innovation, R&D and commercial partnerships in the life and hard science sectors.
A key aim is to support the development of bilateral relationships – both between academic institutions in Britain and CEE, and between academic institutions and business – with the objective of benefiting from EU-funded development projects. Bringing academia together with business plays a key role in fostering innovative research partnerships, and in enabling the successful commercialisation of innovative research ideas.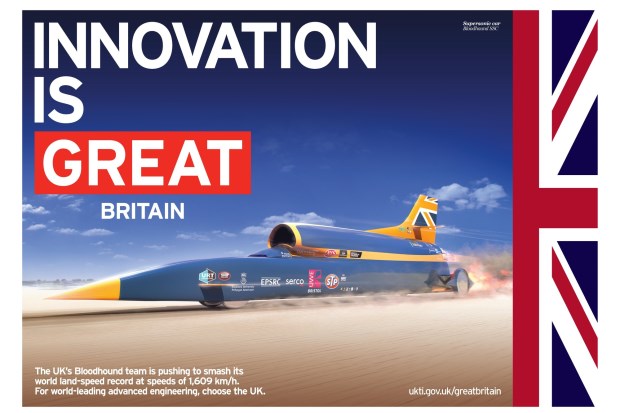 Why is this so important? There are two main reasons:
First, governments across CEE are prioritising innovation and, specifically, focusing on getting more out of research by paying special attention to applied research, support to business R&D, and creating stronger links between science and business. This is not a new phenomenon – the region as a whole is looking to shift from a low-wage, low-skill model to a high value model driven by innovation – but CEE is about to benefit from €150 billion in EU funding between 2014 and 2020, and that significantly ups the ante.
Poland is just one example, but it is illustrative: over the next six years, Poland will receive €82.5 billion in structural funds, €15 billion of which will fund projects based around innovation. The volume of money that will be pumped into innovation will create huge opportunities for companies and universities in the UK.
Second, Britain is recognised across the region not just for its world-class universities, but for being a leader at connecting academia and the private sector. According to the latest edition of the Global Innovation Index, the UK is the third most innovative country in the world and ranks second (behind only Switzerland) when it comes to university / industry research collaboration.
The situation across CEE is, on the other hand, patchy. Austria, as you might expect, leads the way. Proportionately, Austria spends significantly more than Britain does on R&D (2.8% of GDP compared with 1.8% in the UK), has an outstanding higher education sector and is in the world's top 10 when it comes to the number of researchers per capita. Austria also scores reasonably strongly on university / industry research collaboration – although not as strongly as it would like – closely followed by the two other countries of the region which have made the most progress in this area: Hungary and the Czech Republic.
Elsewhere, a lot more needs to be done. Poland, where I am based, is a prime example. My first 15 years in Poland were spent working for companies in the healthcare sector, so I know that there are some wonderful research universities in Poland. The University of Warsaw, for instance, is one of the two leading university in the region for Natural Sciences, and Jagiellonian University in Kraków is ranked in the top 400 universities worldwide for both Life Sciences and Natural Sciences. However, Poland has struggled to connect academia with industry and commercialise the outstanding research work that is going on in universities up and down the country.
The government has prioritised improving this situation. Its goals include greater internationalisation of the science sector and higher education, supporting joint projects and research programmes of businesses and scientists, and creating research teams in Poland that can compete with the very best.
This is not just a Polish challenge; it is also a regional challenge and explains why there is such huge appetite to work with Britain – a country only 2-3 hours away by plane which has done so much already to drive innovation through connecting its research base with industry.
This is the reason that we have launched the Innovation is GREAT campaign, and why we have done it now. The two most important pillars are already in place: the funding streams to deliver major returns on investment, and the appetite to tap into them through partnership with British universities and business.
Please get in touch if you are interested in finding out more.