The year is coming to an end, and here in Mexico we have marked it with our first ever GREAT week.
As you may know, the GREAT weeks are designed to give UK businesses the opportunity to join government-led trade missions to some of the world's fastest growing and most lucrative markets. The focus is on  creative industries and retail, and visiting companies can meet major buyers, potential partners, and influential opinion formers.
Here in Mexico, Baroness Jane Bonham-Carter (the Prime Minister's Trade Envoy for Mexico) led a delegation of 41 UK companies and experts to our GREAT week from 8 to 15 November.
The week concentrated on four key areas: architecture, luxury retail, animation / digital, and education. The events included a GREAT Architecture Conference; the Luxury Forum by Life & Style magazine; Cut Out fest, Mexico's leading animation festival, where the UK was country of honour; and a fashion show featuring Vivienne Westwood creations.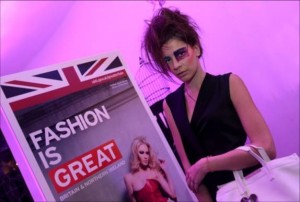 Our GREAT week was supported by a series of other events, including a visit by Manchester United FC to parade the Premiership trophy; a visit by leading architect David Chipperfield; a concert by Ringo Starr; visits by Richard Dawkins and Alain de Botton for the City of Ideas event; and the New Ventures Awards that supported our inward investment work.
A number of the British businesses that took part told us they were blown away by the opportunities that exist in this dynamic, growing market, and we look forward to continuing with our GREAT efforts in 2014.