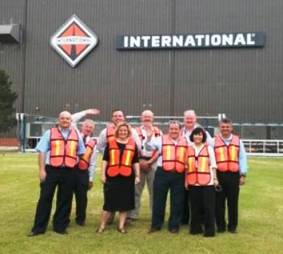 Mexico is now the eighth largest vehicle producer in the world. It is getting a lot of attention as more companies set up production facilities here.
Just last month, the Mexican media was full of plans for Audi to build its first production plant in Mexico, in Puebla.  This will be the first "premium brand" production plant in Mexico, representing a US$1.3bn investment. Scheduled to open in 2016, it will become the only production site globally for the Q5 SUV model, covering an area the size of 400 football pitches.  Audi highlighted good logistical connections; an excellent infrastructure; great access to the US; increasing demand in Latin America; and a highly qualified workforce as key criteria for choosing Puebla (and Mexico in general).
In this context, Mexico offers many opportunities for companies involved in the automotive industry and supply chain.  Last week UKTI Mexico organised an Automotive Trade Mission where six British companies had the opportunity to showcase their products locally.
The UK companies were very impressed with the scale of the industry in Mexico and its opportunities, and we hope that many new projects develop from this mission.
While the UK has a good story to tell in transportation generally, there is one area where there are particularly exciting developments. Sustainability has always been a real interest of mine, and in the UK we can be proud of promoting these practices in several areas, including the automotive sector. For example, the Nissan Leaf – that stands for "Leading, Environmentally friendly, Affordable, Family", is an electric car produced in Sunderland. Production began in March 2013, and as an all-electric car, it produces no greenhouse gas emissions, helping to reduce dependence on fossil fuels.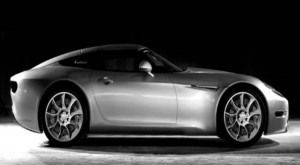 A very interesting car is the Lightning - this is a battery-electric sports car that has an advanced lithium titanate battery system, described as "providing the ultimate in clean energy storage". The company is limiting production to only 20 cars this year, all hand crafted in the UK – and over 90% of its components are created and sourced in Britain.
Another example is Wrightbus, a company from Northern Ireland that produces accessible and low carbon public transport vehicles. This year they were crowned "Low Carbon Heavy Duty Vehicle Manufacturer of the Year" by The Low Carbon Vehicle Partnership - recognising them as the company that has done most in the last year to develop and supply the market with lower carbon vehicles that significantly improve efficiency and lower carbon emissions.
As Mexico looks seriously at forging ahead on developing a path to green growth and development, there are many initiatives around sustainable transport options and how they might fit into such a pathway. The British Embassy in Mexico City currently supports two projects on sustainable transport and integrated public transport solutions in urban development.
So there is a lot of good – and exciting news – coming out of the UK automotive sector.