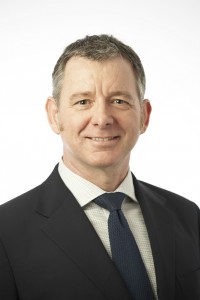 George Mackintosh, Chief Executive Officer of TestPlant from London, gives an insight to his company's journey into international exporting with help from the UKTI London International Trade Team:
I started TestPlant in 2008 with half a dozen very clever developers. With our patented technology – eggPlant, a software testing tool - we knew it was different and disruptive. We needed to find early adopters in markets that would benefit from our innovative solution to automating the testing of software.
Our company developed a plan and it wasn't national - it was international. We called on Boeing, BMW, Bloomberg and Samsung. Our salespeople and support engineers took planes, trains and only sometimes automobiles to go see the potential users of eggPlant, and when they bought our product we continued to visit them to make sure they're making best use of our technology.
To achieve a targeted compound annual growth rate (CAGR) of 50%+ we looked for support in getting into the high growth markets which contained large, tech-savvy enterprises. With the help of UK Trade & Investment (UKTI) we attended trade missions to China and India and made numerous trips to the US. UKTI helped our exploration of China and made a huge difference in our success in India. They also accelerated our progress in the US and facilitated our presence at the world's largest mobile industry trade show in Barcelona.
TestPlant has been particularly successful in India. We've braved the traffic in trusty [and rusty] cars with Ambassadors to visit Tata, WIPRO and Cognizant and Infosys in their bases in New Delhi, Chennai, Bangalore and Hyderabad. Our partnership with Cognizant now stretches back to the UK and across the US in many of their many development projects for leading financial institutions on both sides of the Atlantic.
Our results through exporting endeavour? We now export to over 30 countries and over the past four years, we've achieved a CAGR of 70%.
We've recently acquired a leading UK test tools business and we expect to transform their sales record into one matching eggPlant's. This means four in every five pounds we make in sales are exports. One odd but pleasing benefit of being recognised with a Queen's Award is that we can expect our sales in the UK to buck up as our profile in this rather conservative technology procuring community rise.