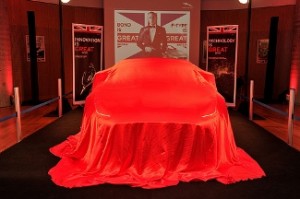 I'd like to thank Bond, James Bond.
And Land Rover, Jaguar Land Rover.
Between them, we have had three opportunities in just eight days to be proud of British exports (and actually proud to be British).
Let's start with Opportunity One.
Our Foreign Secretary William Hague was in Berlin for a day of foreign policy discussions. And in accordance with the new direction of Government and the increasing importance of trade and investment, he also made himself available to support a great British export.
Government Ministers from all departments are building commercial elements into their overseas programmes, emphasising the all-Government approach to the economy.
"Not a day goes by when I am not also relentlessly pursuing our commitment to elevate the importance of economic and commercial diplomacy within British foreign policy," he told the CBI recently. William Hague's specific contribution on this trip to Berlin was to unveil the Fourth Generation Range Rover to Germany.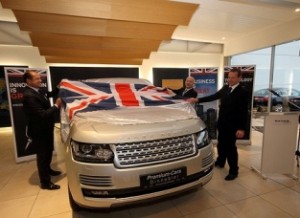 This beautiful car, the production of which brought £370m of investment into the UK as well as sustaining over 1,000 jobs in the Midlands, is a proudly British product. And as part of our commitment to support exports, not only did our Foreign Secretary launch the car, exclusive test drives of it will be held at the Ambassador's Residence this week.
The vehicle was launched in front of journalists, business people and some of JLR's top customers at a high-end luxury showroom in Berlin. This exclusive group included one magnificent German gentleman who told me he owned 17 cars - all British. His collection includes Rolls Royces, Bentleys, Aston Martins and Jaguars. Although he conceded his wife drove a Porsche, his garage and driveway are a marvellous advert for British manufacturing prowess.
He also mentioned his interest in what is our Opportunity Two.
We opened up our Embassy to the new F-Type Jaguar, the first sportscar they have launched in 40 years. More than 150 potential customers had private viewings of the vehicle, also designed and manufactured in the Midlands, which sat at the heart of our embassy for two days. Another example of how we are also putting the Foreign Office's buildings to work for British exports.
The launch culminated in 350 business leaders, journalists, film stars and politicians attending a James Bond-themed cocktail party.
And this brings us to Opportunity Three.
If ever there was an export we can be proud of, it is James Bond.
Fifty years of promoting Britishness have brought us to the majestic Skyfall. As well as the success of the film itself as an export - it set box office records in many countries on opening weekend - it will also do wonders for tourism to Scotland and London and no harm to Aston Martin and Jaguar sales.
This week has been an easy week to remind the Germans we are still an economy that makes things.
Beautiful cars and beautiful movies.