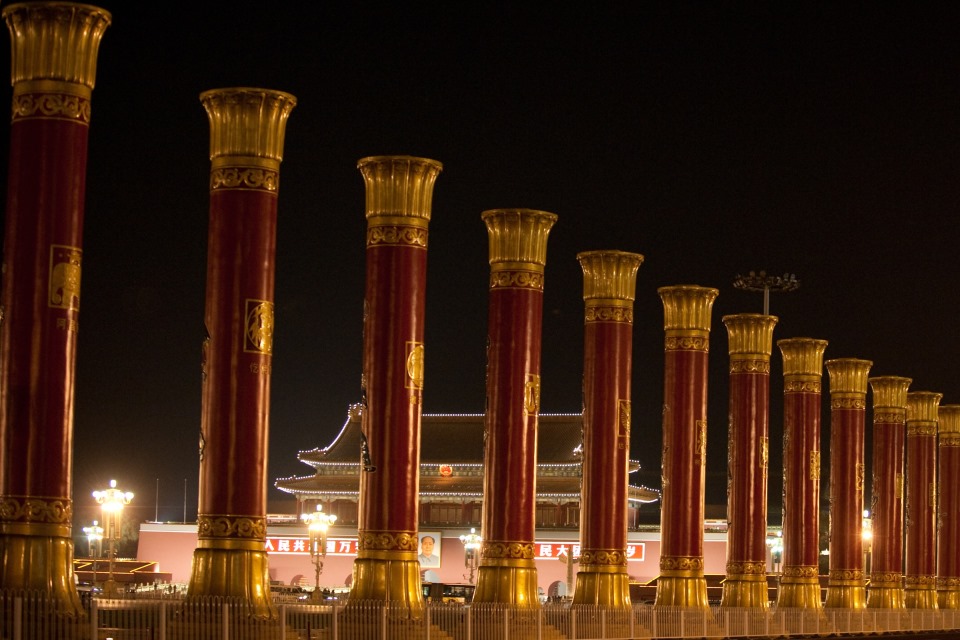 2015 was a milestone year in UK-China relations crowned by President Xi Jinping's State Visit to the UK. I had the great pleasure of being part of President Xi's visit, during which more than £40 billion in commercial deals were announced.
2016 marks the start of a new Golden Era in the UK-China relationship.  As China's economy embarks on a shift away from investment and exports towards consumption and services, British companies can contribute new sources of innovation and growth.  In March's 'Two Sessions', China repeated its commitment to open up more of its economy to foreign participation, particularly in the services sector where the UK is a world leader.
Why should China invest in the UK?
Britain is at the heart of global business and provides the ideal location and environment for Chinese businesses to grow internationally. It is one of the easiest places to set up and run a business. The World Bank rates our tax system as the most business-friendly of the ten largest economies in Europe, both in terms of rates and administrative burdens. This year corporation tax is set to be cut again, which will position the UK as the G20 country with the lowest corporation tax rates. The UK is also home to world-class universities, high-tech start-ups and an unparalleled talent pool.
London is a global financial hub, the largest centre for cross-border banking in the world and the Western hub for offshore RMB trading; The Northern Powerhouse, the birthplace of the industrial revolution, generates 19% of UK GDP and includes the great cities of Manchester, Leeds, Newcastle, Liverpool and Sheffield; The Midlands Engine is a centre for manufacturing excellence, home to some of the most innovative and exciting companies in the country - companies like Rolls Royce and Jaguar Land Rover, the UK's biggest single exporter to China.
Opportunities for Chinese investment in the UK
Chinese investment in the UK has continued at pace since the State Visit. Only this March, China's State Development Investment Corporation announced they will invest £185m in offshore wind assets in Scottish waters. Scotland is a global pioneer in the field of renewable energy and we expect further Chinese investment in UK renewable energy reaching £240-£300m/year over the next five years.
Opportunities in real estate and infrastructure are attracting Chinese investors as part of a major regeneration of Northern cities linked to proposed upgrades to the UK's transport links such as HS2. They include Vanke, Wanda, Greenland, Fosun, ABP, CITIC Construction and Reignwood. CIC recently made its latest UK investment acquiring business parks, while other major investors such as China Poly and China Overseas Land and Investment have acquired major properties.
We've also witnessed successful models where investment in the UK allows Chinese companies to re-export their products back to the Chinese market. In the food sector, Chinese investor Bright Food bought a controlling interest in UK cereal company Weetabix, since which China has become the company's most lucrative foreign market for cereal products. Another sector with great potential is healthcare. With the UK's expertise and R&D capabilities there is great potential for a new generation of healthcare products to emerge from collaboration in Traditional Chinese Medicine, Genomics and medical devices.
The UK also boasts world-leading pioneers and technology in ICT. AlphaGo, which hit the headlines recently for defeating one of the world's top players of the board game Go, was originally developed by British computer company DeepMind. Huawei has already opened three R&D sites in Cambridge, Ipswich, and Bristol, while Tencent recently invested in Heriot Watt University's Research Park set up by Ires Geo Technologies in Scotland.
A golden future for UK-China trade and investment
Both the British and Chinese governments are committed to make the Golden Era a reality and this means taking our bilateral trade and investment relationship to the next level. To further increase the benefit to both our economies, we need to continue to deepen and widen our business links by collaborating in new areas and building stronger region-to-region ties.
The UK hopes to partner with Chinese companies on Belt and Road and Made in China 2025, and we encourage Chinese companies to seek opportunities in UK initiatives such as the Northern Powerhouse, Midlands Engine and Infrastructure Alliance.
China's economy has entered a new normal of steady growth. The UK is ideally placed to work with China and our compatibility will only become greater as the Chinese economy continues its transition towards consumption and services, and China's middle class continues to expand.
If you and your business are interested in sourcing prestigious brands, quality products and world-leading services from the UK, or joining other leading Chinese businesses in setting up or expanding your business in the UK, you can benefit from the services offered by UKTI's team in China and its extensive network of specialists in the UK. Contact us at UKTI.China@fco.gov.uk and follow us on Weibo @英国贸易投资总署