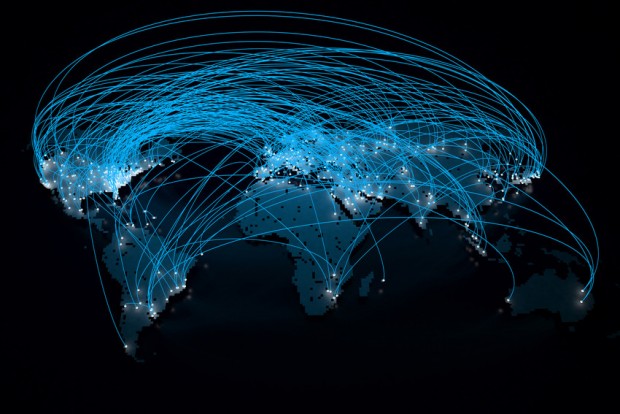 Last time I worked with BT, I drove the CEO of their German operation in a GREAT-branded Mini to Oktoberfest while wearing Lederhosen.
During that particular event in Munich, I probably reinforced all of the German stereotypes (beer, cars, leather clothing).
But, in our job, it is about supporting British companies in whatever the prevailing business environment is – so in Germany, it was that particularly memorable encounter (no pictures available).
And this next engagement with BT is about bringing innovative, cutting edge British companies with the most advanced of telecoms technologies to Silicon Valley – so, again, entirely appropriate and exactly the sort of work our teams out here do to help companies like BT and the SMEs who are developing their future technologies.
This is all happening as part of BT's Digital First competition – a search to find the best technology from both sides of the Atlantic to help them with their customer engagement. This all takes place around the Telecom Council of Silicon Valley TC3 Summit ­- unique as it brings together telco innovation teams, tech scouts and decision makers from all over the US (and much of the world).
As you would expect when a global search for talent takes place, British innovators are at the forefront.
Companies like the wonderfully named Sorry as a Service. Growing in the Techstars incubator in London, the company looks to turn complaints into opportunity – using technology to send speedily personalised responses to negative comments about a product or a service.
And Pixelpin, from London, who improve web security – and help forgetful people -  by using images rather than traditional passwords to log in to websites, applications and mobile devices. SoAmpli, SimilarWeb and Storigami complete the list of leading British companies.
If being finalists in a search for new technology from a global event isn't enough, we at UKTI are doing our bit to make sure they get the most out of their West Coast visit.
As well as offering a PR workshop – helping them understand how to market themselves here was as important as telling British execs how to use Oktoberfest as a networking opportunity – we also have rounds of meetings with leading innovation centres –and potential customers or partners.
The Telecom services market here is worth an estimated $331bn  - an opportunity and prize worth striving for.
Even in a world of innovative connectivity, there is still a space for the Government to help by giving advice and facilitating introductions. And with companies of this quality coming to town, we know that great things can be achieved with the right connections.
So whether you need to know what type of lederhosen to buy, or how to get connected in Silicon Valley – if you have the innovation and drive to reach overseas markets, we are here to help.
International companies want what we have – which is why Exporting is GREAT.
Contact the UKTI USA team now for help and advice to do business with the USA.