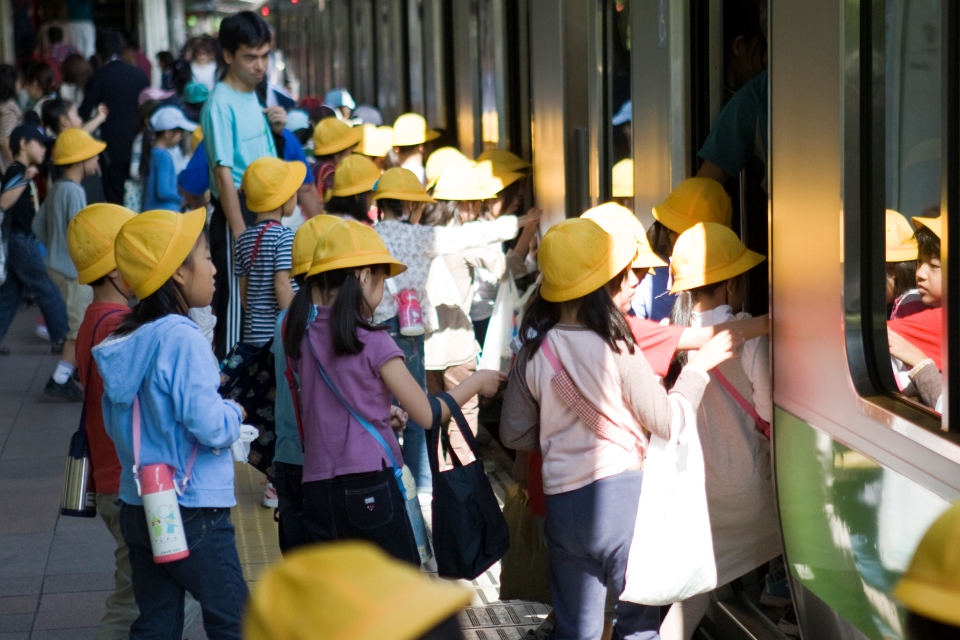 Sam Maddicott from the UKTI team in Japan reflects on how British technology is supporting the changes in the Japanese education system.
Japan has long represented the type of culture which arrives before its time. In the workplace, arriving 5 minutes early can mean 5 minutes late, transportation often arrives with a time cushion, and Japanese inventions are renowned for their glitzy futuristic image.
On the surface, Japan appears like a country which will have no concerns falling back a pace or two. Especially taking into account the hard-working mentality of the work force which proved so effective in the past, creating one of the all-time great economic miracles.
However, as a country burdened with having few natural resources, there is constant pressure to remain as creative and cutting-edge in its technologies and advancements. A solid work force means little without having the minds to create the products which have invented Japan as it is today.
Whilst still leading the global parade on manufacturing, there has been new focus towards nurturing creativity. Recently, Prime Minister Shinzo Abe mentioned during a speech at Stanford University that 'Japan must transform its economy in a way that mirrors the innovation ethos.' He went on to further this remark by hailing a new partnership with the University which will set out to train the next generation of biomedical experts. In doing so he urged a "fundamental change" in how Japanese society views the process of innovation, from how ideas originate to competition in the marketplace.
The unstoppable paralleled rise of globalisation and cutting-edge technology has taught us that creativity can open up seemingly unthinkable gaps in the market. Spotify got us paying for music again, Apple have shown us technologies we didn't realise we couldn't live without. But yet despite such outstanding advancements, we are still looking for new ways to tackle some of life's most difficult problems. Cures for incurable diseases, viable methods of cutting carbon emissions and keeping mother earth afloat, how to fairly distribute the world's growth….. To encourage creativity and find new answers to compete in the global market, one must trace the bread trail back to the earliest crumbs, essentially, education.
This is exactly what Japan has been doing and is setting out to offer new progressive approaches towards education.
Changing times
There is no doubt Japans school system is representative of modern day Japan. Students study long hours, often attending cram schools in order to gain the best grades towards advancing to the next step. The main issue however is that the Japanese curriculum is easily comparable to studying for a game of jeopardy, a bunch of answers to a bunch of categories. The new progressive style of education would be that the students should instead be studying to become masters of chess. In chess, there are more possible moves to a game than there are atoms in the universe (10⁷⁸); therefore you must prepare for the unknown, the long game, rather than searching for a quick answer. There is little point in taking the opponents Queen if it will lead to forfeiting the match.
The Ministry of Education (MoE) has already made clear its intent for adjustments in the education system. By 2020, Japanese schools will be actively engaging in more computer based learning. British learning platforms such as BBC Bitesize are of great envy, offering fun, easy to access learning on a range of topics. This represents a great opportunity for British educational software companies to showcase their products to an interested market.
English education is also set to move up the priority ladder by 2020. Education Minister Hakubun Shimomura has proposed that English education in elementary schools should begin as early as 3rd grade, as opposed to 5th grade which currently stands. In doing so, Shimomura hopes that Japan can later on become more competitive on the global stage. The inevitable rise in demand for foreign English teachers will offer further opportunities for ALT dispatch companies.
Current English textbooks, especially in elementary schools, are heavily orientated around learning set phrases. With the modernization of English learning, this focus will no doubt shift towards helping students understand grammatical structures and use phonics to eradicate Japanglish. More English in schools will also create a market for British companies who can offer a well thought out curriculum. Shifting forward English education even just a couple of years will have a knock-on effect to what materials are being taught in junior high schools and high schools.
British technologies
British education technologies are at the fore-front of Japan's changing values in education and this is only the beginning. 'Promethean', a company who entered the market 10 years ago selling interactive whiteboards have recently had a dramatic rise in sales due to their products potential finally being realised.
'Morphun' are also currently enjoying the market, having success selling attachable building blocks within pre-schools. As a product that harnesses the power of creative thinking, this product has slid seamlessly into the Japanese market.
There is currently a great sense of opportunity within Japan. The 2020 Olympics will see Japan open its doors to the world and has given the nation a deadline in which to change vision into reality. This deadline bears great opportunities for innovative British companies to make a foot print within Japan in the near future. Following the Olympics, Japan will have been on show as a global power and will look to capitalize on their image of a country which is rich in ideas and prosperity. The focus for now is to create the minds which will be able to sustain this image and keep Japan as a country forever ahead of its time.