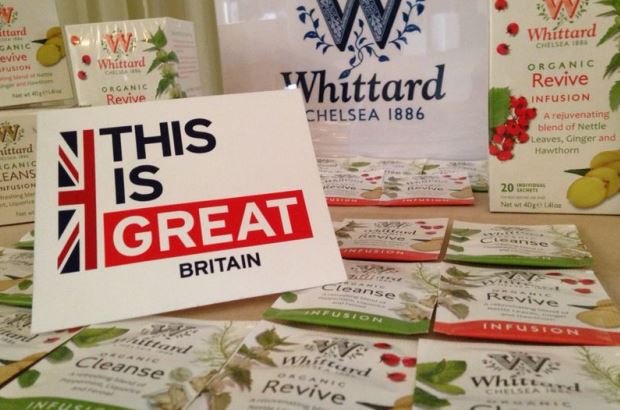 September was another eventful month here in Mexico, and one full of opportunities to eat, drink and do business. Independence Day was celebrated by many with tequila (and/or the smokier agave spirit mezcal), and antojitos (street food such as tacos and tamales). And throughout the month we've been treated to chiles en nogada (peppers covered in walnut sauce and topped with green, white and red pomegranate seeds) – a delicious national dish, which is only available during September. It's a great time to be in Mexico – but a nightmare for those of us on a diet!
But it's not just Mexican treats that we've been enjoying. The UKTI Mexico team has also been showcasing the best of the UK's national food and drink throughout the month, with activities taking place across the country. At the beginning of the month we held a 'Taste of Britain' event in the north-west border town of Tijuana, promoting Johnny Walker whisky, Wells and Young beer, Strongbow cider and tea by Whittards of Chelsea. These iconic British drinks were matched with specially selected music from UK audio manufacturer KEFF and complementary smells from UK cosmetics firm Lush.
Over 200 local dignitaries and businesspeople attended the event, the first of its kind in Tijuana, which proved so popular that we're planning to repeat it in other Mexican cities over the coming months.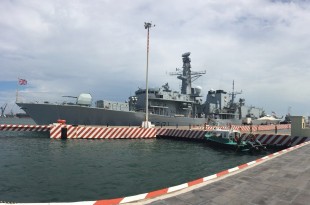 Down in Veracruz on the Atlantic coast, a cocktail reception on the deck of visiting Royal Navy frigate HMS Argyll provided the opportunity to demonstrate some of the UK's world-beating defence capability to senior representatives of the Mexican Navy and Air Force. UK firms BAE Systems, Inmarsat and Thales supported tours of the ship – highlighting the UK defence equipment on board, and the role that industry plays in supporting the UK armed forces; while oil companies BP, BG and Shell gave presentations on how they work with navies to plan oil spill recovery operations around the world. Meanwhile back in Mexico City the UKTI Energy Team and eight visiting British companies hosted a scotch whisky tasting on the UK stand at Green Expo, the largest event on renewable energies and the environment in Mexico.
The British delegation offered a spread of innovative solutions that covered areas such as solar energy, power-led technologies and environmental services, with some finding potential distributors for their products. As well as generating a buzz at the event itself, this year's participation also resulted in lots of social-media engagement via the #GREENisGREAT hashtag. 
At the end of the month, UK company Lifesaver Systems challenged us all to think differently about water during their promotional visit to the capital. The company's range of water filtration systems make use of innovative nanotechnology to provide 100% clean drinking water to military, leisure and humanitarian users. Lifesaver's presentation was a vivid reminder of how much we take clean drinking water for granted, especially in a country so prone to natural disasters and humanitarian crises. The team here will continue to support the firm as it works to ensure the Mexican authorities are equipped to respond to such events in future.
Looking ahead, we hope to run a 'Month of UK Food and Drink' across Mexico in March, as part of our plans for '2015: The Year of the UK in Mexico'. That month of activity will culminate in a UK delegation of food and drink companies exhibiting at the ANTAD Retail Trade Fair in Guadalajara.  Look out for details of how to register for the ANTAD mission in the next few weeks.
But in the meantime, with September's activities out of the way it's back to the diet with a bump in October! The team here is as hungry as ever for success though. They are currently working hard delivering this year's Mexico GREAT Week, supporting Mexico Energy Day, and organising events around the World of Business Ideas Forum. You can get a flavour of what went on at these events, and other UKTI Mexico activities, in my next blog. ¡Buen provecho!
Follow UKTI Mexico's activity on Twitter, LinkedIn and Facebook.
UKTI helps many thousands of companies increase their profits and grow through export and inward investment every year
Find news and services information from UKTI
Arrange a meeting with a UKTI international trade adviser (UK cos. only)