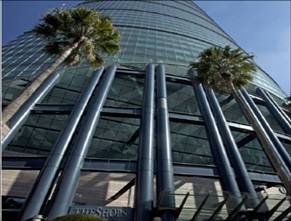 The UKTI Mexico team is currently getting ready for its big event of the year. Mexico is one of the 10 countries around the world selected to implement the GREAT campaign with extra funding in 2013/14. The GREAT campaign showcases the best of Britain - focussing on issues like innovation, creativity, sport and sustainability.
In Mexico we are running a GREAT week from 11-15 November. We are inviting UK companies to come and visit Mexico for a programme packed full of high profile events to showcase the GREAT opportunities that exist in Mexico. We are concentrating on three dynamic sectors - architecture; animation and video games; and luxury retail.
The week will be led by the Prime Minister's Trade Envoy for Mexico, Baroness Jane Bonham-Carter, and will have heavy involvement by our new Ambassador to Mexico, Duncan Taylor. Each of the three sector groups will have a separate programme tailored to their specific needs. For example, the architecture companies will take part in a conference in Mexico City, visit iconic developments in the capital, and make site visits in Guadalajara (Mexico's second largest city).
Animation and video game companies will visit top Mexican companies in this sector, including the leading animation studio in Latin America, and take part in the "Cut Out Fest" animation festival in Querétaro. While the retail companies will take part in the Luxury Life & Style conference in Mexico City, visit leading shopping centres, and attend a top end fashion show. All companies will receive briefings on how to do business in Mexico, attend networking events with selected contacts, and get a deep insight into the attractive Mexican market.
There has probably never been a better time to look at Mexico. With its 112m people, its young population (average age 27), its strategic location near for the US and the rest of Latin America, and its 12 Free Trade Agreements with 44 countries, more and more foreign companies see Mexico as an excellent location to do business. We want to attract a good selection of UK companies to our GREAT week - if you are interested, please register here.
Finally – I have just taken the plunge and joined the world of Twitter.  If you are interested in the latest updates on commercial relations between the UK and Mexico, please follow me at @JPearsonUKTI.