Dr Mark Treherne, Chief Executive of the UKTI Life Science Investment Organisation shares his thoughts on how UK patients are leading the way in clinical trials.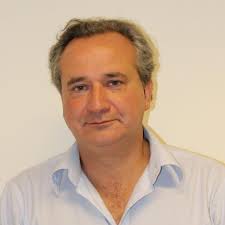 Clinical trials bring cutting-edge science into mainstream medicine and tell us which treatments work, which don't and which ones are safe. Evidence-based medicine boosts the progress in beating life-threating diseases. International Clinical Trials Day is celebrated each May to commemorate the day back in the 18th century when a doctor called James Lind began trials to try and find out what caused scurvy. This trial was sponsored by the UK Government of the time via the Royal Navy.
Working as a Scottish naval surgeon, James Lind is generally considered to be the originator of clinical trials because he was the first physician to introduce control groups into his experiments. Scurvy was a deadly disease in 18th century and there were many conflicting ideas about how to treat it. Lind carried out his trial in 1747 by comparing six of the proposed remedies. All his scurvy patients were given the same general diet but this was supplemented with various additional items, including cider, elixir vitriol, vinegar, seawater. Over a century later, the widespread use of lime juice to treat scurvy by the Navy lead to a British sailor being referred to as a "Limey" by Americans.
Clinical trials have developed a great deal since then and when I used to work in the pharmaceutical industry it was taken for granted that the UK was still a world leader in cutting-edge clinical trials but we can no longer rest on our laurels, as there is very significant global competition these days.
The National Institute for Health Research (NIHR) has launched a campaign called It's OK to Ask, encouraging patients to ask questions that will help to keep research at the top of the NHS agenda. The UK leads the world in the proportion of cancer patients joining trials. Over 17 per cent now take part – that's a greater proportion than in the USA or any other European country. Last year, around 42,000 cancer patients joined publicly funded clinical trials in the UK. These trials are helping to find out which treatments work, how best to use them, and what the side effects are. To help cancer patients find trials that are suitable for them, Cancer Research UK's clinical trials database lists a large number of cancer trials and studies recruiting in the UK and funded by a wide range of different organisations.
The database was started more than a decade ago. At first, only trials that were actually recruiting patients were included. But patients wanted information on closed trials too – so they knew what research was being developed in the pipeline.  And they wanted to know about trial results – since 2009, Cancer Research UK have added more than 400 summaries of results. Overall, there are now more than 1,500 studies listed on the site, including more than 500 that are recruiting patients.
At UK Trade & Investment (UKTI), the Life Science Investment Organisation (LSIO) has just launched an update on Stratified Medicine in the UK, re-affirming the UK's long-term commitment to clinical trials. I am a Limey who is fighting back to increase the UK's market share of new clinical trials.
View more information on the UK Stratified Medicine offer and opportunities.  To find out how we can offer guidance on identifying research, development and delivery partners and support you through every step of investing in and working in the UK contact UKTI.
For more information about the UK Life Science offer please visit www.ukti.gov.uk/lifesciences
About the blogger
Dr Mark Treherne was appointed Chief Executive of the UKTI LSIO in August 2012. Mark is a qualified research scientist with a PhD in Pharmacology from Cambridge University and has over 25 years' experience in the discovery of novel treatments for diseases of the nervous system.  Formerly at Pfizer in Sandwich, UK, and responsible for research into neurodegenerative diseases before leaving Pfizer in 1997 to set up Cambridge Drug Discovery (CDD) as Chief Executive, which was sold to BioFocus in 2001 for £28 million.  Mark has helped to raise over £140 million for various early-stage biotechnology companies and has now served on the Boards of over 14 private and public biopharmaceutical companies.